E.L.F. is bekend als Eyes Lips Face en jullie zijn bekend met deze merk. Heerlijk goedkope prijs met best aardig kwaliteit. Van e.l.f. mocht ik 3 dingen reviewen. Benieuwd wat ik ze er van vind….dan



Wat ik me opvalt toen deze cleaner brush ontving, de geur…lekker fris (ik dacht…he…parfume!) ja…het ruikt lekker en blijft lang zitten in de kwast…heerlijk. Het maakt de kwastjes schoon en snel droog en dus morgenochtend kan je je kwasten weer gebruiken. Heel erg handig om elke dag je kwastjes schoon te maken. Als je niet zo veel kwastje hebt of graag schone kwastje gebruiken, is dit de oplossing. Voordat naar bed maak je je kwastjes schoon en in ochtend kan je met je schone kwastjes gebruiken. Of als je onderweg of op vakantie is dit erg handig. Echt aanrader!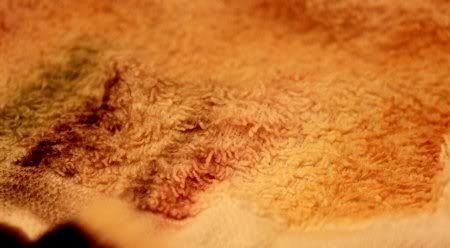 [youtube]http://www.youtube.com/watch?v=-_nbChfLCpU[/youtube]
E.l.f. Daily Brush Cleaner, kost €3.50 in 250ml. (Studio Line)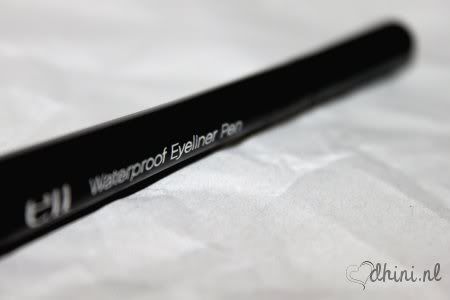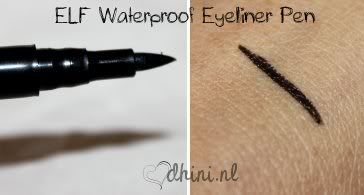 Deze eyeliner met een stift, lekker zachte stift en makkelijk in gebruik. Voor die prijs vind ik vind het best fijne eyeliner en best lang zitten.
Waterproof eyeliner, kost €1 in black kleur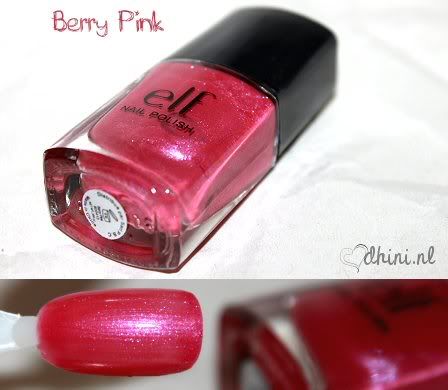 Mooi shimmer pink kleur, in 1 laagje goed gedekt maar voor mooi egale result is 2 laagjes beter. De kwastje is fijn in gebruik. Het droog jammer beetje lang.
Nagellak Berry Pink, kost €1
Deze producten kan je bij eyeslipsface.nl bestellen en met paypal kan je betalen.
Deze product heb ik gekregen van eyeslipsface.nl