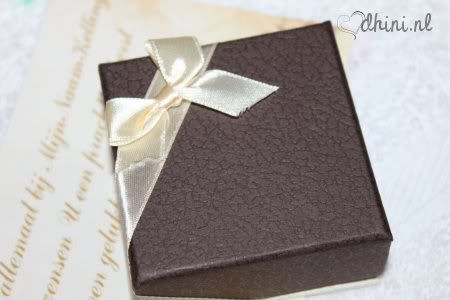 Met mijn Naam Ketting kan je je eigen naam een ketting laten maken. En die is weer helemaal trend sinds Carrie van Sex and the City naam ketting heeft gedragen. Ik wil al lang eigen naam ketting hebben en nu heb ik hem.



Hierboven is mijne die heb van webshop Mijnnaamketting die is gespecialisseerd in hoge kwaliteit selecties van hand gemaakte naam kettingen. De naam ketting zit in mooie doos met strikje er om heen. Echt leuk als kadotje geven en te krijgen. Dhini ketting is in zilver met lengte 16" (42cm). Jammer dat Ik Dhino lees/zag want die in stijl maar als je duidelijk ziet, dan kan je myn naam lezen/zien "Dhini". Dus als je je achterste letter een "i" is, neem dan gewoon normale hanger. zorg dat niet in stijl bestellen anders zie je "o" i.v.p. "i".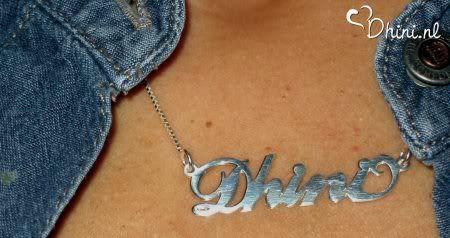 Mijn naam Ketting is gemaakt met hand en niet alleen in zilver maar ook in goud, een laagje goud over zilver, met diamenten en ze hebben ook Naam armbandje, liefde ketting, Kinder kettingen en moeder collectie. Echt leuk als kado voor je geliefde, zomaar, vriendin of als sinterklaas kadotje of kerstkadotje…dus Neem eens kijkje op MijnNaamKetting.nl.
Deze product heb ik gekregen van Mijn Naam Ketting