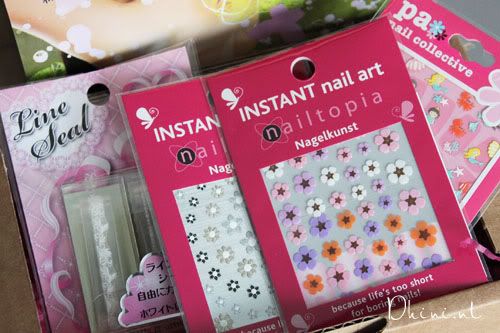 Het spring is al voorbij maar niks mis mee om nails met spring stickers te versieren. De stickers zijn van Nail topia, een webshop met heel veel producten voor nagels o.a. nagellak, nail stikcers etc.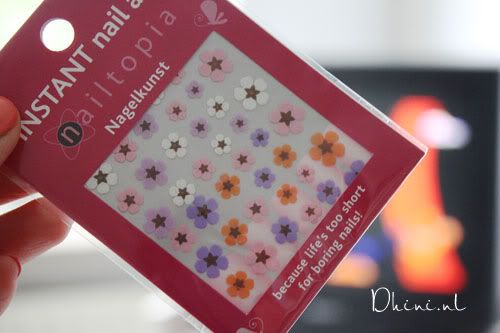 In categorie Floral Flower is deze stickers "Dried flower nail stickers – summer flowers mix" EUR 3,43. Er zijn 50 lovely flowers met verschillende maten. De stickers zijn erg dun dus moet echt voorzichtig eruithalen. Het plakt goed op nagels. De prijs vind ik toch iets duurder voor een velletje sticker. Wel zijn ze erg mooi en blijf lang zitten op je nagels.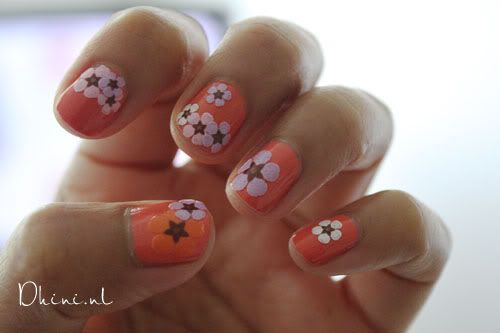 Hierboven zijn 3 verschillende stickers in Cute and fun "The Little Mermaid" EUR 4,09
De stickers zijn iets dik maar niet zo lastig om hun te plakken. De stickers zijn glitters.
Floral designs "Precious Metals 2 (black, gold, silver flowers)" EUR 3,43. Elke verpakking bevat 64 bloemen in 3 bloemvormen en 3 maten. Ze zijn mooi bling bling stickers bloemetje.
Lace "White dots and vines" EUR 3,43 – 3 x 34 cm nail strips. De system lijkt op plakband, handig eigenlijk vooral als het kan op plakbandautomaat indoen. De stirps zijn best dun en plakt het goed op nagels. Het is toch best lastig om op je nagels te plakken, voor mij in dit geval. Je moet echt goed opletten hoelang de strips nodig voor je nagels.
De prijs is mintpunt want ze zijn vrij duur, vind ik. Ze makkelijk verwijderen met nail remover.
De nail stickers kan je bij Nail Topia bestellen met pay pal kan je betalen.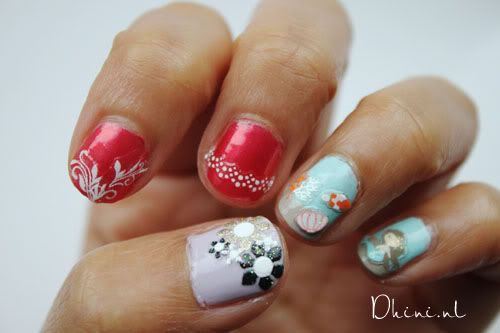 Een of meerdere producten uit dit review/swatches zijn toegezonden door een PR bureau en een bedrijf