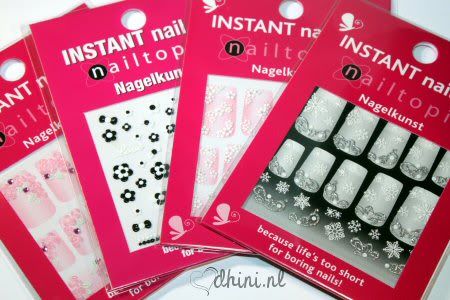 Een tijdje geleden heb ik nail stickers van Nail Topia ontvangen. En ga vandaag kort reviewen.
Omdat nu het sneeuwt, ga ik nailstickers White snowflakes with abstract silver laten zien.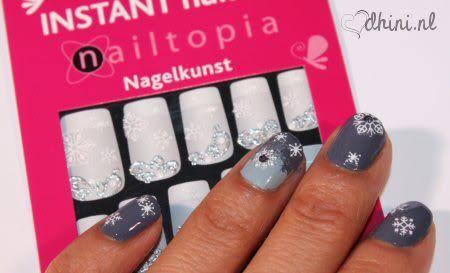 De stickers zitten in mooi verpakking met daarin nagels plaatjes met daarop nailstickers. Dus als je inspiratiloos bent, kan je gewoon doen net zoals in verpakking, toch! Handig vind ik dat. Maar eigen creatie is natuurlijk ook leuk en mag het doen. De stickers zijn makkelijk eraf van de plaatje en plakt op je nagels, alleen verwijderen is beetje moeilijk. Maar verder de stickers zien er mooi uit! en er zijn extra stickers bij op die plaatje.


Ik gebruikte nagellak van Catrice Expect The Unexpected C02 Looking Greyt, en op ringvinger gebruikte ik naggellak van Eyeko Rain Polish. De andere nailstickers ga ik in komende dagen doen.
Deze stickers kan je op NailTopia kopen. Het kost $3.52 per stuk
Deze product heb ik gekregen van NailTopia