Waarschijnlijk hebben jullie dit artikel gelezen. Nieuw assortiment van Rituals Sakura Scrub. Ik ga vandaag voor jullie deze hemelse lichaamscrub reviewen.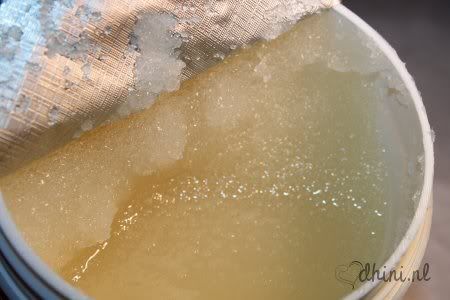 Your Body, your Soul, your Rituals staat op Rituals Sakura Scrub zilvere dop. Na douchegel of gelijk deze scrub gebruik, maak mijn lichaam zo lekker zacht. Tijdens mijn licham scrub, komt meteen heerlijk verzorgende oliën (niet te overhersen, in dit geval wordt myn lichaam glowing) maar het voelt zo lekker zacht. De scrub ziet er grof uit en precies die ik zoek want voor lichaam hou ik van iets grof scrub.. just like this. En zodra in je lichaam scrub, wordt die krollemaar het is fijne en geweldig lichaamscrub. De geur is zoooo lekker en het blijft lang hangen. In handoek zelf blijft die geur lekker ruiken. Heerlijk ruikt naar japanse kersen Bloesem. Ik hoef niet meer bodylotian in te smeren.


Echt aanraden deze geweldige lichaamscrub. Ik gebruik deze lichaamsscrub 1 tot 2 keer week voor een heerlijk zachte en glanzende huid. Echt heeeeerlijk!
Deze heerlijke lichaamscrub kost € 14,90 in 250gr bij Rituals webshop of bij Rituals winkels.
Deze product heb ik gekregen van Rituals