Er liggen al nieuw Catrice producten in september. Vanavond liet ik jullie some of them zien. Meer info en foto…klik dan verder…



Catrice Made To Stay Long Lasting Eyeshadow 020 Romans Gone Bad 5gr. – €3,49
Made To Stay longlasting eyeshadow is crèmekleurige oogschaduw die volgens Catrice lang blijven zitten. De potje denken aan MAC paint pot of eyeliner potje. De oogschaduw is goed gepigment, makkelijk te blenden en het blijft de hele dag goed zitten. De kleur vind ik het mooi donker taupe metallic Ik vind het fijn crème oogschaduw. Er zijn 6 oogschaduwpotjes : 010 Pearly Harbor, 020 Romans Gone Bad, 030 Star Was Here!, 040 Lord Of The Blings, 050 Metall Of Honor en 060 Jennifer's Goldrush.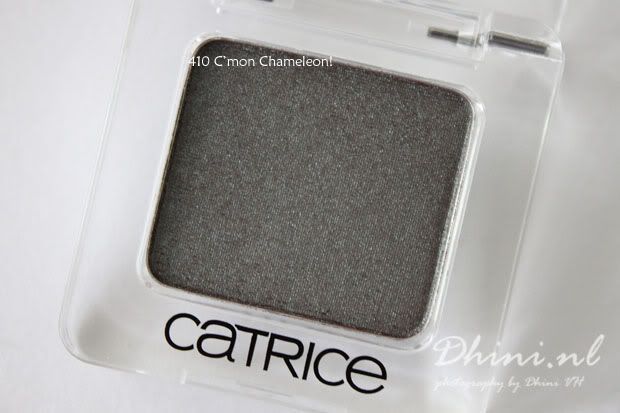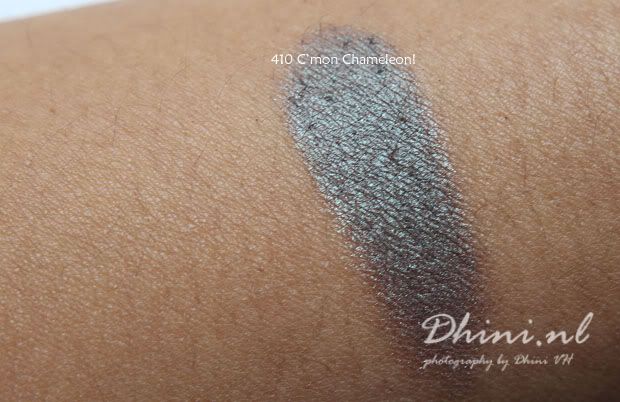 Catrice oogschaduw 410 C'mon Chameleon – €2,79
Deze oogschaduw is exact dezelfde kleur maar dan heeft ander nam en verpakking. De pigmentatie is prima, de kleur is mooi donker taupe. Het blend makkelijk!
Er zijn 10 kleuren : 340 Ooops…Nude Did it again!, 350 Starlight Expresso, 360 We Still Support Green Pea, 370 Dont Lie, Lac!, 380 Carbon Bleu, 390 Top Of The Cops, 400 My First Copperware Party, 410 C'mon Chameleon!, 440 Ice Wide Open, 430 Luke SkyStalker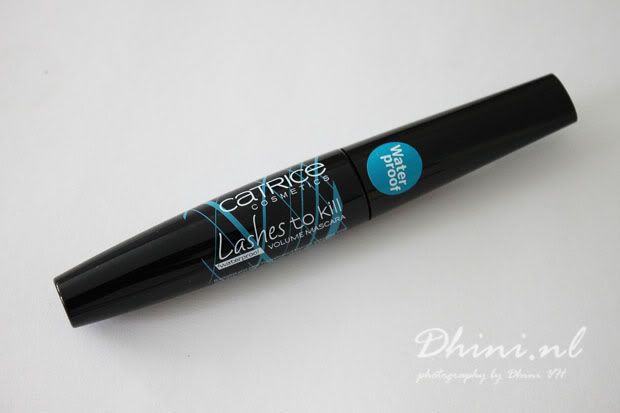 Catrice Lashes To Kill. Waterproof Volume Mascara – €3,99
De verpakking vind ik het mooi! Het ziet er elegant uit. De borstel is niet te groot en niet te klein en wat fijn om mee te werken. Met een laagje mijn wimpers mooi gedekt en het maakt myn wimpers mooi krul en volume. En met twee laagjes zijn myn wimpers meer volume zonder klontjes. Op de foto heb ik maar een laagje aangebracht. De mascara blijft goed zitten de hele dag. Ik ben echte fan van deze mascara. Echt aanraders als je budget waterproof mascara zoekt.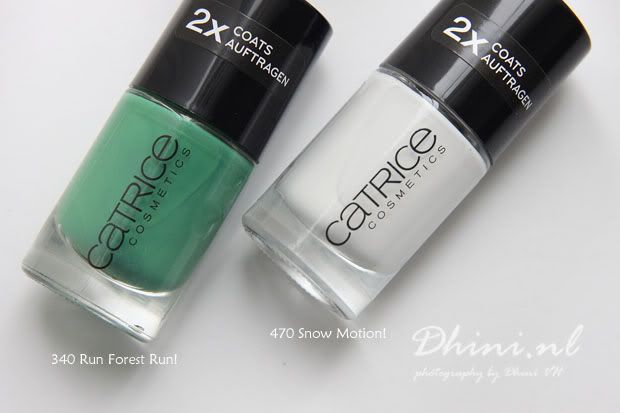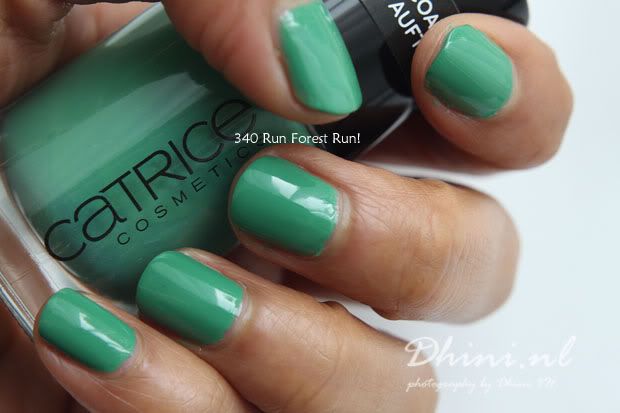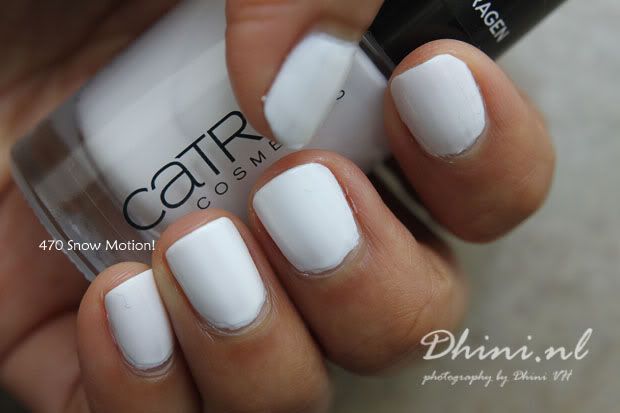 Catrice nagellak 340 Run Forest Run en 470 Snow Motion! €2,49 per stuk
Run Forest Run is een creme nagellak. Het heeft mooi groene kleur. Deze lakte prima en dekte na twee lagen mooi zonder strepen.
Snow Motion! is een mooi glans nagellak. Echt spierwit..denk aan aan sneeuw! Het lakte goed maar twee laagjes zijn nog niet voldoende en bij deze komen een kleine beetje strepen.
Beide lakjes drogen vrij snel!
Catrice producten verkrijgbaar in Kruidvaten.
Een of meerdere producten uit dit review/swatches zijn toegezonden door een PR bureau en een bedrijf