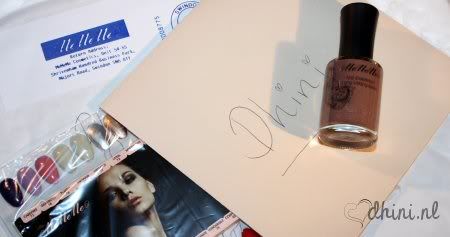 Van Mememe Cosmetics verkoopt niet alleen nagellakjes maar ook heel mooie make-up. Van hun kreeg ik 1 nail polish met een berichtje en ook nagelswieltje met daarop swatches. Nu naar review en swatches.

In deze categorie is deze Catwalk Nail Collection Long Lasting Gloss "Chic"
Deze lakje heeft maxi brush dat vind best groot kwast. Misschien voor somige is niet zo erg met grote kwast. Het dekt goed in 1 laagje en droog vrij snel. De geur strek frish maar niet storend. Ik vind het mooie kleur. Iets choco kleur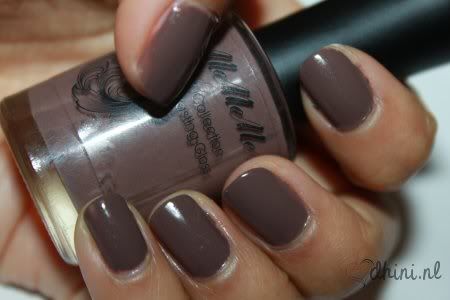 Deze lakje kost £4.50 12ml. Bij Mememe Cosmetics bestellen. International shipping within the EU £9.50 2-3 days via standard mail. £25.00 all over orders free shipping. Met CC of Mastercard kan je betalen. Jammer…want ik heb geen beide.
Deze product heb ik gekregen van Mememe Cosmetics