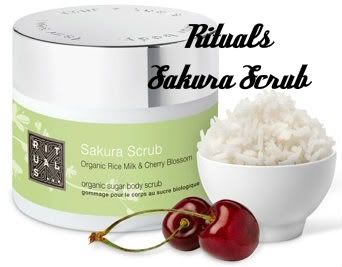 Rituals introduceer een nieuwe product lijn genaamd "Sakura". Sakura, ontleent haar naam aan een prinses uit lang vervlogen tijden met de naam Kono-Hane-Sakuya-Hime (bloeiende-boom-bloem-prinses). De legende zegt dat ze deze lange naam kreeg nadat ze uit de hemel kwam vallen precies boven op een kersenboom. Sindsdien geldt de kersenbloesem als Japaners symbool voor geluk, liefde en de jaarlijkse start van de natuur.
Sakura Scrub
Van onzuiverheden wegwassen knapt niet alleen je lichaam, maar ook je geest op. Je voelt net als je als herboren. De unieke combinatie van organische suiker en verzorgende oliën maakt de huid glanzend en zijdezacht. Voel hoe de suiker mild maar grondig dode huidcellen verwijdert en de olie de huid verzacht en voedt. Kersenbloezem voegt hier nog haar heerlijk zoete geur aan toe. Trakteer jezelf op Sakura Scrub en voel je huid als herboren tevoorschijn komen.
De Sakura Scrub kost € 14,90 / 250gr in de Rituals-webshop, Ritualswinkel of -verkooppunt.
Blossom Water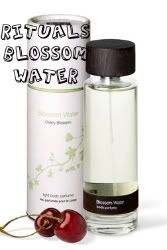 De licht ontspannende lichaamsparfum van jonge kersenbloesem. De parfum geeft je en verfrissend gevoel op je huid.Daarnaast bevat de parfum hydraterende ingredienten zoals Kersen Bloesem.
De prijs van de parfum € 24,90 / 100ml. in de Rituals-webshop, Ritualswinkel of -verkooppunt.
De Sakura lijn is vanaf half november in de Rituals winkels verkrijgbaar.