Al twee weken is mijn zoon weer naar school na. En nieuw kleren zijn altijd welkom. Wat heb ik besteld, ga ik vandaag laten zien.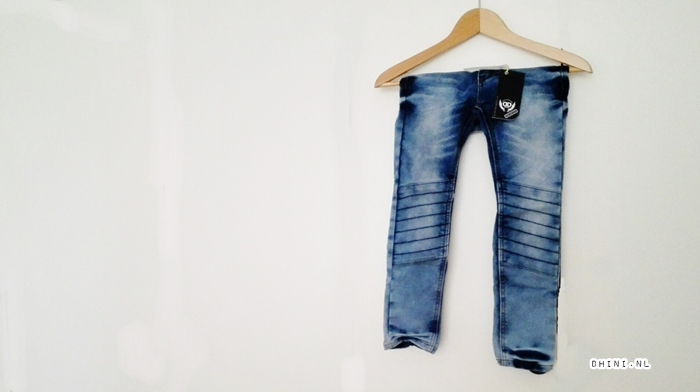 Online shoppen is de alle leukste hobby, vind je niet. Het maakt niet shoppen in de winkels of online. De laatste tijd heb ik niet zo veel tijd om naar de stad te gaan dus online shoppen is mijn ideale optie. Heerlijk online shoppen en tegelijkertijd huishouden doen ofzo. En tegenwoordig hoef je niet lang te wachten op je bestelling …ideaal. Ik bestelde aantal kleding voor jongens.


Het is misschien niet zo warm weer meer maar onder de shirts kan je zomerjas dragen. Ik heb een jeans en twee shirt met korte mouwen en een met lange mouwen. En die lange shirt is wel fijn om te hebben voor herfst. Maar shirt met kort mouw kan ook met lange shirt dragen als het weer iets fris is. Maar het is wel fijn als je jouw kids winterjassen al heeft.
Het was aardig weer toen ik Djess met zijn nieuw kleren foto`s maakte.


Jeans Dutch Dream Denim jogjeans (maat 122) combineer met Name it shirt (maat 122-128)


Jeans Dutch Dream Denim jogjeans combineer met Gsus shirt (maat 122-128)


Jeans Dutch Dream Denim jogjeans combineer met Billie Jeans shirt (maat 128)
Djess is erg blij met zijn nieuw kleren. De combinatie hierboven op de foto`s vind ik leuk, alleen mis ik wel zomerjas en winterjas.Ik heb er zin in om winter kleding voor Djess rond te kijken. Naast jongen kleding, kan je ook meisjes jurken voor je dochter shoppen op de webshop kixx-online.nl.
Hoe vaak shop je de kleding voor je zoon/dochter?
Photography : Dhinivh – Canon 600D + Yongnuo 50mm

Fijne dag en geniet ervan!
Dhini
Dit artikel bevat product(en) die ik heb ontvangen van een merk, PR of bedrijf.