Gelijk 2 nagellak swatches van Essence Return to Paradise 03 Back To Paradise en 04 Fruit Punch.

2 laagjes, goed dekkend en blijf lang zitten ….ongeveer 3 dagen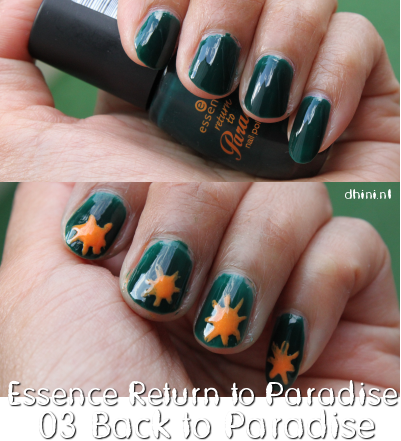 Ik wil eigenlijk splash water nailarts maken maar het lukte niet. Ik vind net als spiegelei maar dan zonder de witte kleur :hihi:
De andere kleur is nummer 04 Fruit Punch, heb 2 laagjes gedaan en nailarts ook erop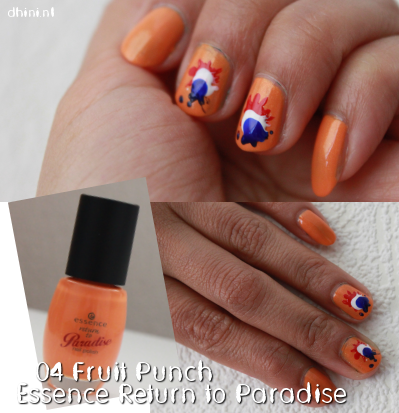 Zijn die kleuren voor je? Zo ja welke?