Klik hier my 1ste en 2de
En hier is andere stickers die ik van Viva la nails had besteld, deze keer gebruik ik bloemetjes stickers (water decals). In het begin wist ik niet hoe deze stickers gebruikt?! Op viva la nails is er filmpje how to tutorials.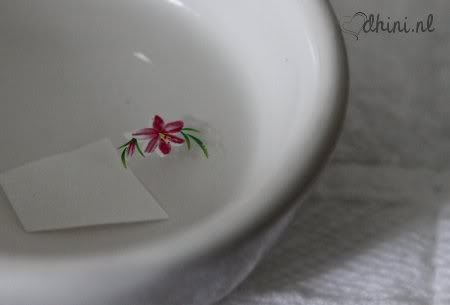 Boven zie je de stickers drijven op het water na ongeveer 1 minuten wachten tot de stickers zelf los. Maar eerst knip je de plaatje/sticker voordat in het water doen…daarna kan je die loze stickers op je nagels plakken. Ik vind het leuk om te doen als genoeg tijd en geduld heb.
Zie hieronder de resultaat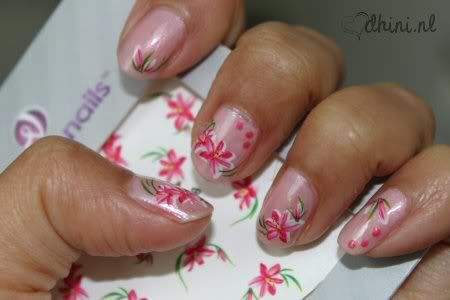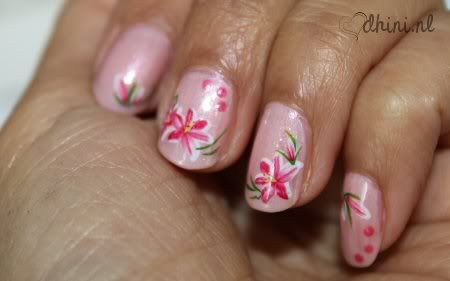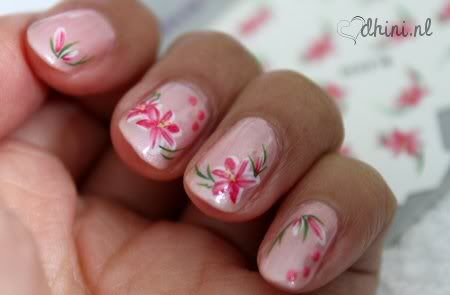 Catrice nagellak "Just Married" gebruik ik op myn nagels. Het is lichte pink kleur (meer nude kleur, vind ik) met beetje shimmer.
Oja…de stickers kan je makkelijk eraf/verwijderen met gewone remover nagellak! (thanks to Rinah over dit te vragen)
Als je beautyblog of beauty youtube kanaal heb, kan je de stickers sample products op viva la nails.co.uk/samples bestellen.