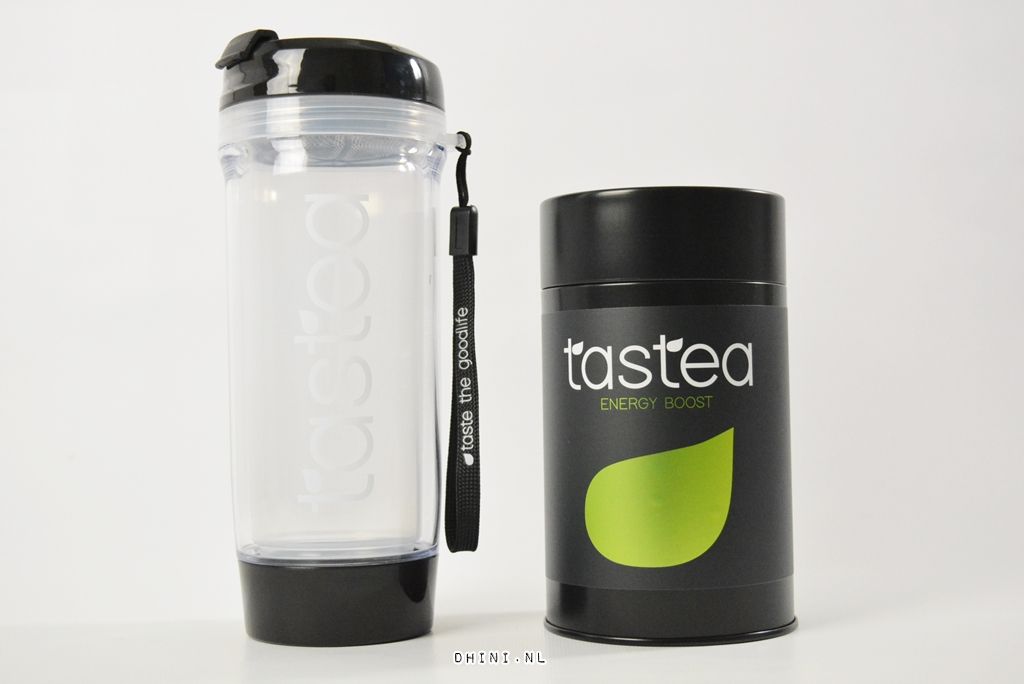 Een tijdje terug mocht ik een thee van Tastea uitkiezen om eens uit te proberen. Ik heb voor de Energy Boost thee gekozen en wat superleuk is dat ik ook een superhandig Tastea beker. Benieuwd wat ik ervan vind van deze Energy Boost thee. Lees je dan maar snel mee


Tastea energy boost thee €35.95 zit in een zwarte blik met daarop de naam van de thee en ook wat informatie. De blikje ziet er luxe uit, vind ik en op de deksel staat er tekst "Tastea – taste the goodlife". In deze Tastea energy boost thee bevat 100% natuurlijk en de verschillende gezondheidsvoordelen die natuurlijk hartstikke gezond. Wanneer ik de dopje open, komt er een heerlijk natuurlijk en fris geurtje uit, hmmm lekker en die geeft energy gevoel van. Ik wil maar naar de geurtje blijven ruiken. Zo lekker!

De ingrediënten: Mate green, Green rooibos, Orange peels,natural flavouring, Orange pieces, Blue cornflower, Mallow, Yellow marigold petals, Safflower petals.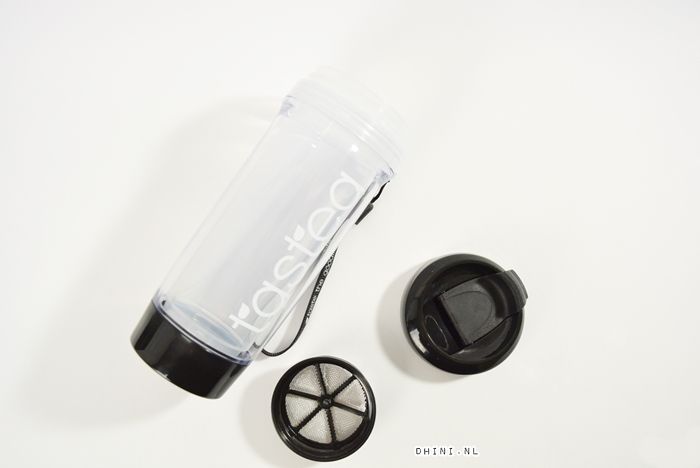 Naast de heerlijke thee, ontving ik ook een super handige Tastea theebeker €19.95. Deze theebeker ziet er echt leuk uit, vind ik. Zoals je de foto hierboven ziet, heeft deze theebeker een filter die zorgt ervoor dat jij uit de beker kunt drinken zonder die de losse thee in je mond terecht komt. En wat fijn is dat de beker dubbelwandig is dat betekent dus je de beker gewoon vast kun houden zonder bang te zijn door warmte drankje. Ook zorgt de dubbelwandig ervoor thee langer warm of koude drankje blijven en hij is ideaal dus om mee te nemen. Deze bekertje is niet alleen handig voor thuis maar ook voor onderweg. Na gebruiken kan je de beker uit elkaar halen waardoor je hem makkelijk schoon kunt maken.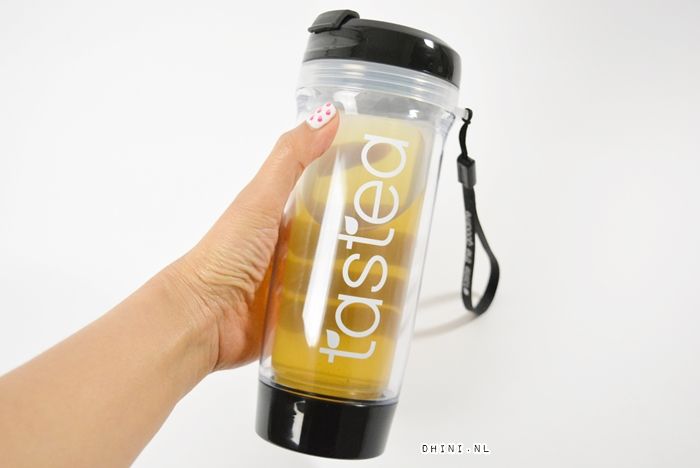 Tastea Energy Boost thee vind ik een heerlijk thee met lekker frisse geur daardoor je een energy gevoel krijgt, wel kan ik niet met zekerheid zeggen maar ik ben erg benieuwd naar de andere thee varianten. En Ook de theebeker vind ik erg handig en ziet er heel leuk uit. Er zijn meerdere soorten Taste thee die je op webshop tastea kan bestellen
Liefs,
Dhini
Dit artikel bevat product(en) die ik heb ontvangen van een merk, PR of bedrijf.