Een tijdje terug liet ik aan jullie dat ik een helmer kast van IKEA heb gekocht voor myn alle lakjes (klik hier some of my collectie), hier artikel terug lezen. In de elke laden zitten niet zo veel lakje. Ik berg de nagellak per kleur op. Dus in een ladje zitten er twee kleuren of 3 kleuren en als ik opendoe, worden de kleuren door elkaar. Om de kleuren te bescheiden gebruik ik Laden verdelers die ik bij blokker heb gekocht. De prijs weet ik niet meer.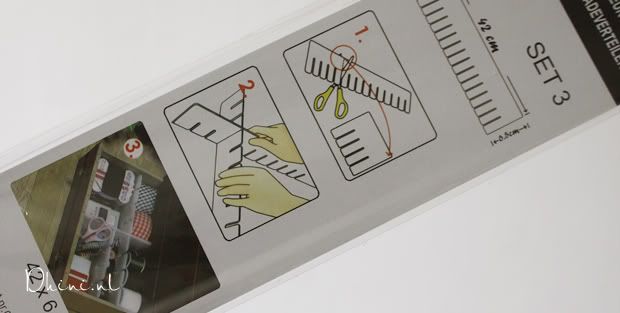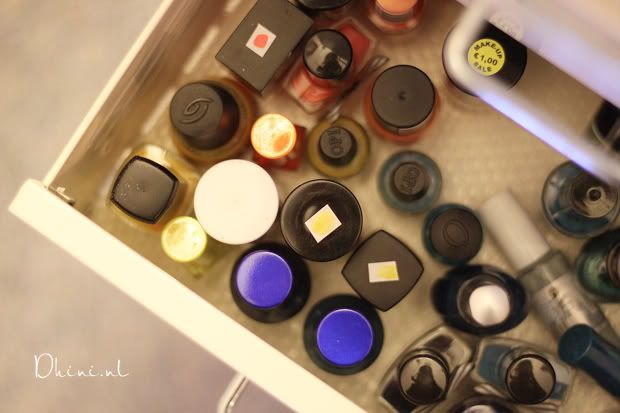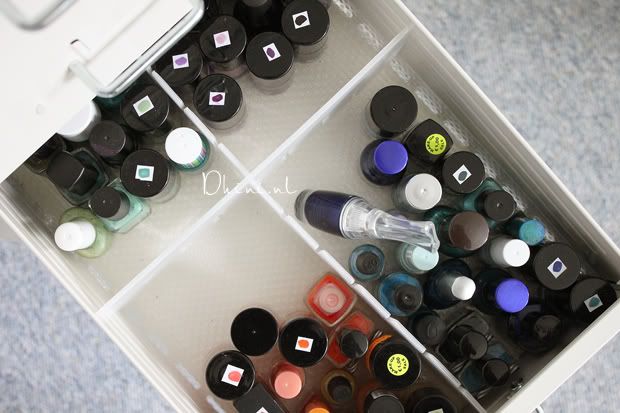 De bovenste foto zitten er twee kleuren. En de onderste foto zitten nu 4 kleuren. Ze zien nu er netjes uit toch! Als bottom gebruik ik hmmm (ik weet niet de naam, als goed is voor in de kast ofzo zodat de spullen niet glijden)
Hoe bergen jullie nagellak stash op?