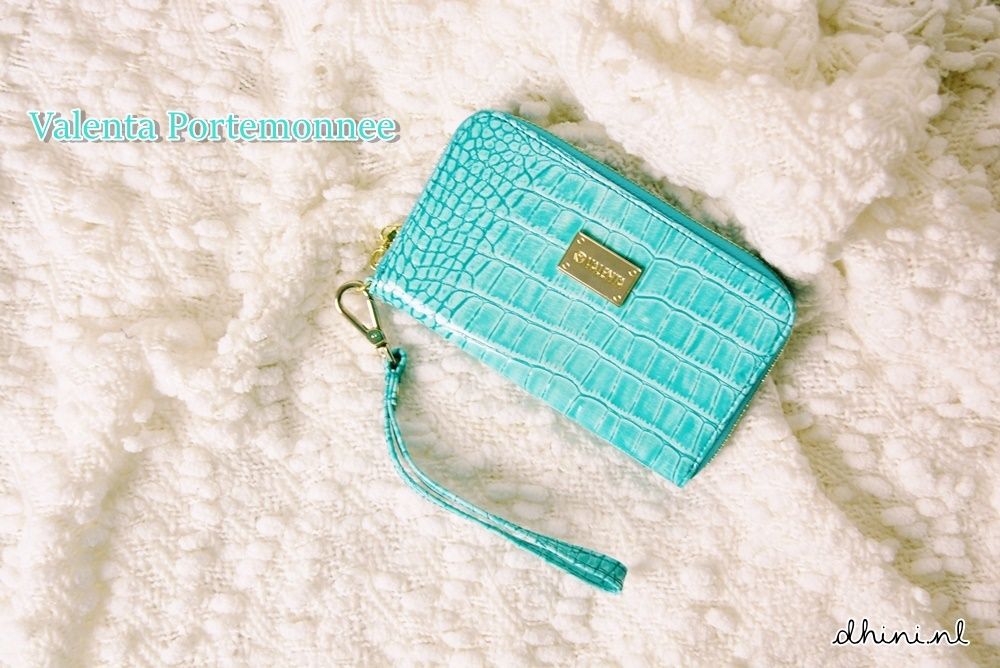 Een paar dagen terug valt een pakketje op de deurmat. Toen ik opende, zie ik prachtig turquoise portemonnee met slangen patroon. More foto`s en informatie lees maar verder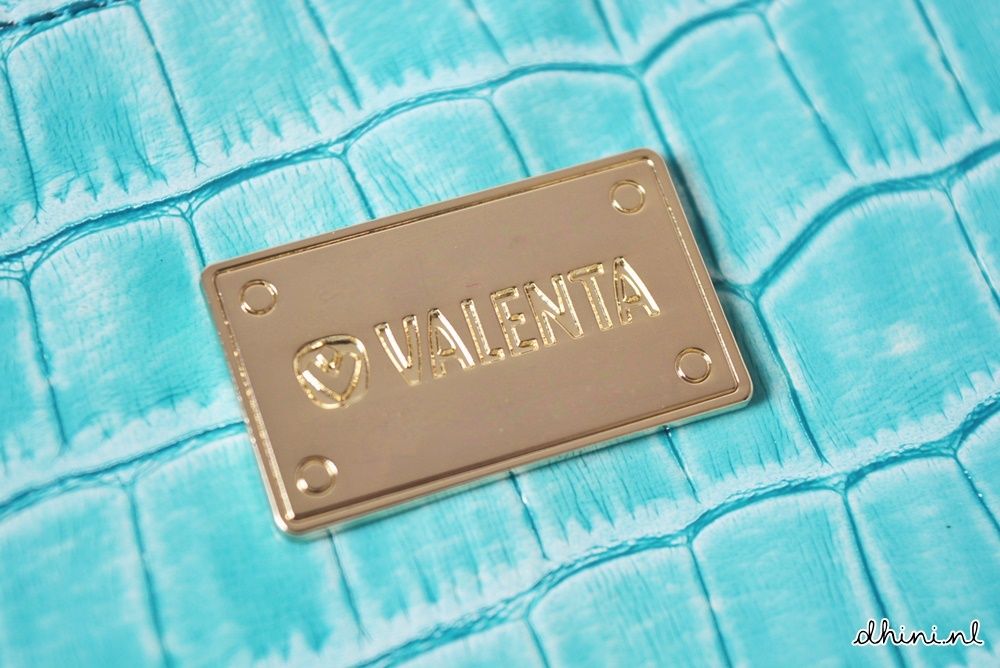 Op een kant van de portemonnee staat de naam van de merk Valenta op goudplat.

De binnenkant heeft deze leer portemonnee ook goud accent kleuren. Wat handig is dat de portemonnee heeft vakjes voor je pasjes, ruimte voor je geld. En er speciale vakje met ritssluiting zodat je misschien belangrijke papier veilig verstopt of voor muntjes. In het midden er is een ruimte voor je mobiel. Wel niet een beetje onaangename geurtje als je je neus op portemonnee dichtbij (misschien omdat hij nieuw is), verder is de geur niet storen. Volgens beschrijving deze ruimte in het midden is zo groot dat vrijwel elk type toestel in deze ruimte terecht kan. Maar voor mijn mobiel past het helaas niet. Wel handig zo`n ruimte in de portemonnee als je niet zo groot smartphone hebt dan kan je jouw toestel in de portemonnee veilig beschermen tegen krassen, stoten of en alle andere schade. De portemonnee heeft er een clip en draag koord mee geleverd en sluit je deze portemonnee van Valenta met een rits.
Er zijn niet alleen deze portemonnee op GSMpunt.nl vinden maar je kunt daar ook bijvoorbeeld iPhone 6S hoesje en of een oplader als je op zoek naar ben voor je iPhone, tab of smartphones.
Deze Valenta portemonnee hoezen zijn beschikbaar in 7 kleuren. Hij kost € 59,95 per stuk. Geruik deze code VALENTA50 dan krijg je 50% korting. Deze code is speciaal voor deze Valenta portemonnee hoezen. De code is geldig tot 31 oktober.
Fijne dag en geniet ervan!
Dhini

Dit artikel bevat product(en) die ik heb ontvangen van een merk of bedrijf.