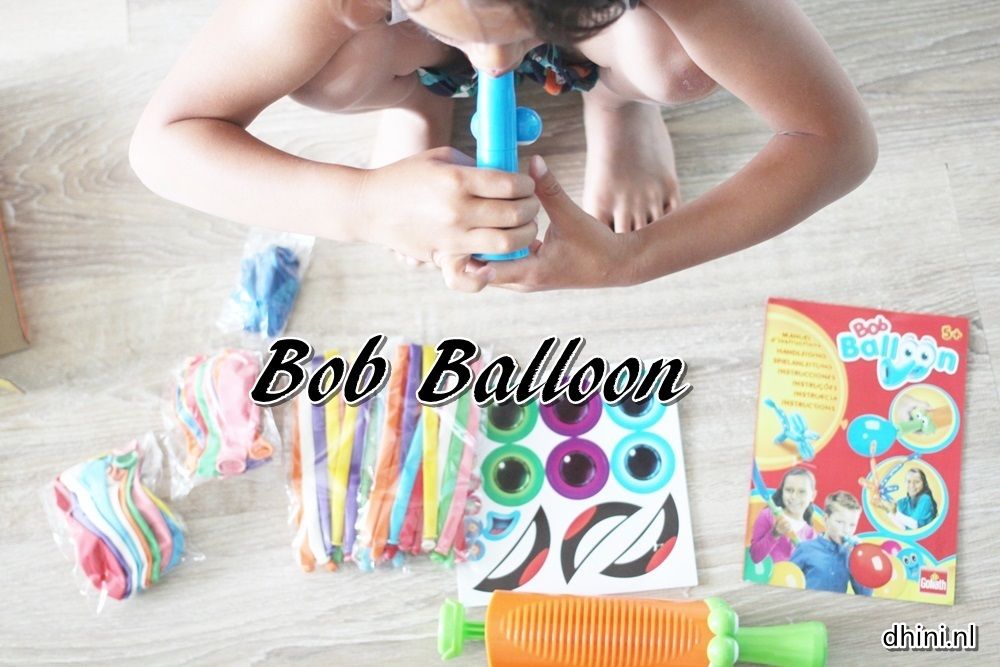 Ballonnen zijn leuk! DJ vindt het ook helemaal leuk. Maar ik hou niet zo van om de ballonnen op te blazen, het ruikt meestal niet fijn die ballonnen. Meestal doet mijn lieve man wel voor DJ. Soms doet DJ ook maar nog niet tot de balloon groot wordt, is DJ klaar ermee.
Een paar dagen geleden hebben wij heel leuk setje Bob balloon van Goliath binnengekomen. DJ is helemaal happy en graag gelijk aan de slag. Zijn jullie benieuwd naar?!

En volgens het bericht Veel ballonnen bevatten kankerverwekkende stoffen. Om geen onnodig risico te lopen daarom blazen de ballonnen met de pomp. Met Bob Balloon biedt Goliath het ideale, gezonde alternatief.

De voorkant en de achterkant van de verpakking.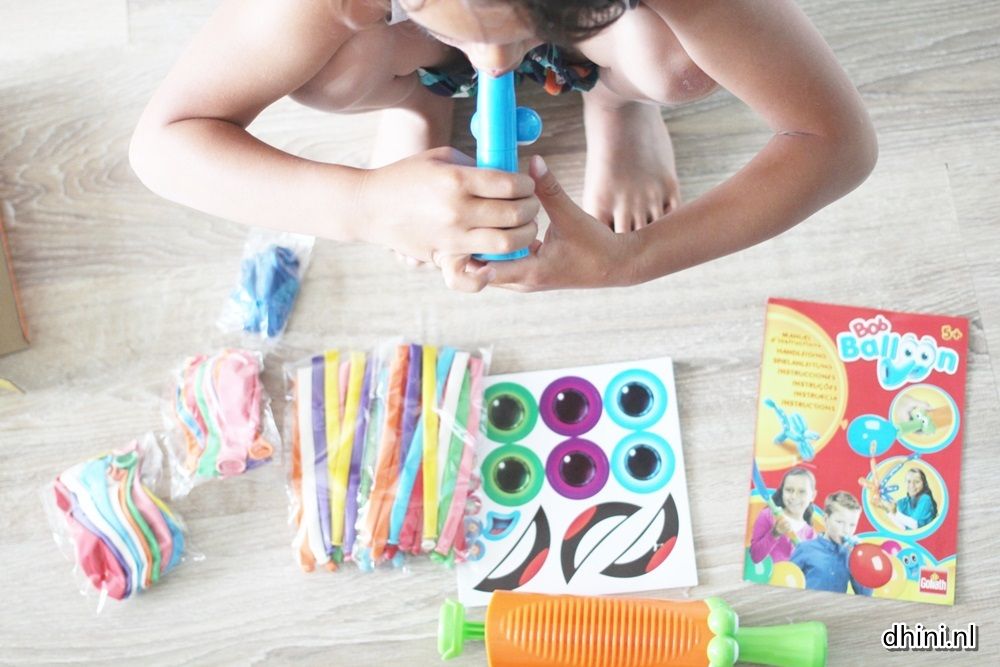 Wat zitten er in Bob Balloon Double Pack:
– een mondstuk
– een ballonpomp met adapter voor de gewone en lange ballonnen
– twintig gewone ballonnen
– twintig lange ballonnen om figuren te maken
– veertig linten
– stickers om de figuren bijvoorbeeld ogen en een mond te geven en een handleiding.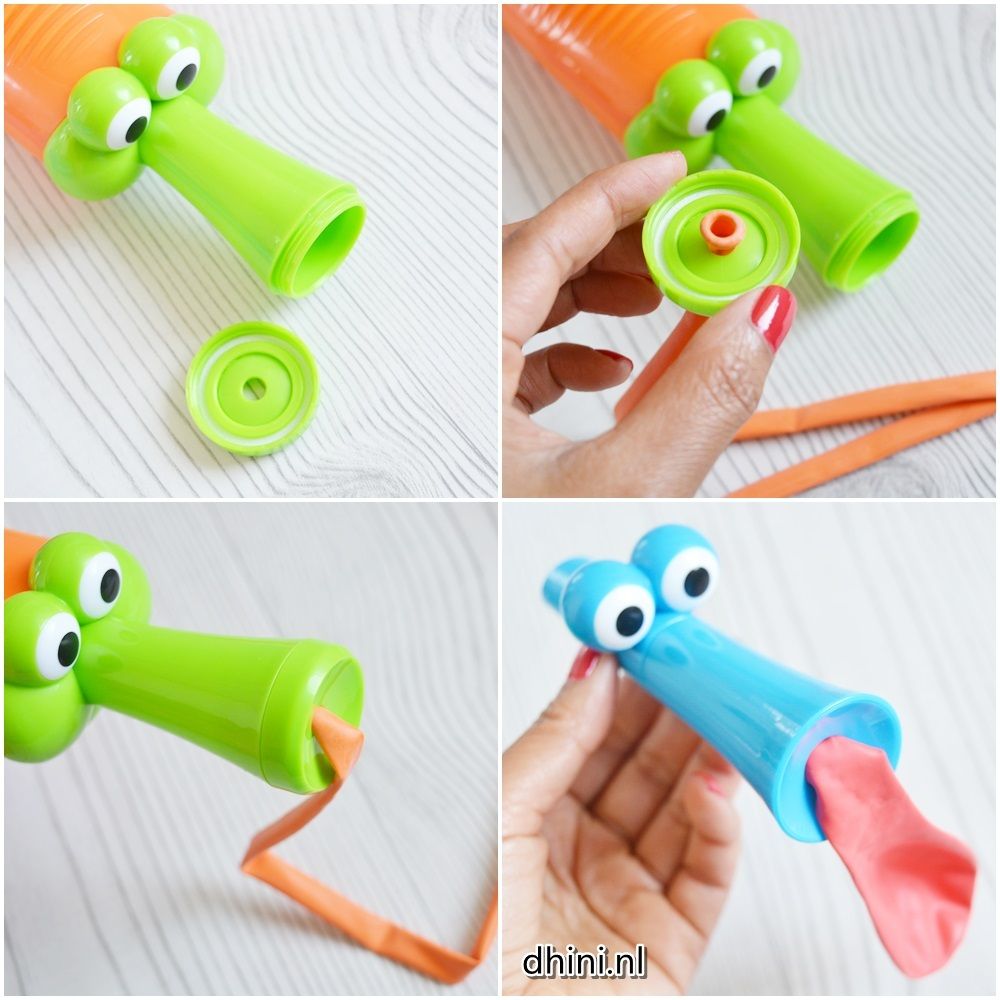 De ballonpomp met adapter heeft mond die kunt hem openen (draaien). Deze ballonpomp met adapter kunt je voor lange of gewonnen ballonnen. Kinderen kunnen zelf de ballonnen opblazen. Dat doe DJ met plezier.
Met monstuk kun je de ballonnen gewoon in doen in de mondje. Deze gebruik speciaal voor gewone ballonnen want de gaatje is groot. Kinderen kunnen met deze mondstuk ook zelf de ballonnen opblazen.

Hier is de resultaat. DJ vindt het helemaal te gek. En de stickers maken de ballonnen helemaal af.

Met lange ballonnen kunt je heel erg leuk ballonnencreaties maken zoals een zwaard of een hond zoals hierboven. Deze creatie heb ik zelf gedaan natuurlijk via intructies uit de handleiding boekje die in de box zit. Handig! Dankzij Bob Balloon Double Pack kan ik de figurantjes maken. Dus iedereen kunt ook zoiet maken. Superleuk als er party is.
Super handig, veilig en nog nooit was ballonnen opblazen zo gemakkelijk. Echt aanraden vooral als er feest.
Deze heel erg leuk en handig bob ballonnen is geschikt voor jongen en meisjes (6 jaar en ouder). Bob ballonne double Pack is € 15,99 o.a. bij Bart Smit, Intertoys, bol.com
Fijne dag en geniet ervan!
Dhini

Dit artikel bevat product(en) die ik heb ontvangen van een merk of bedrijf