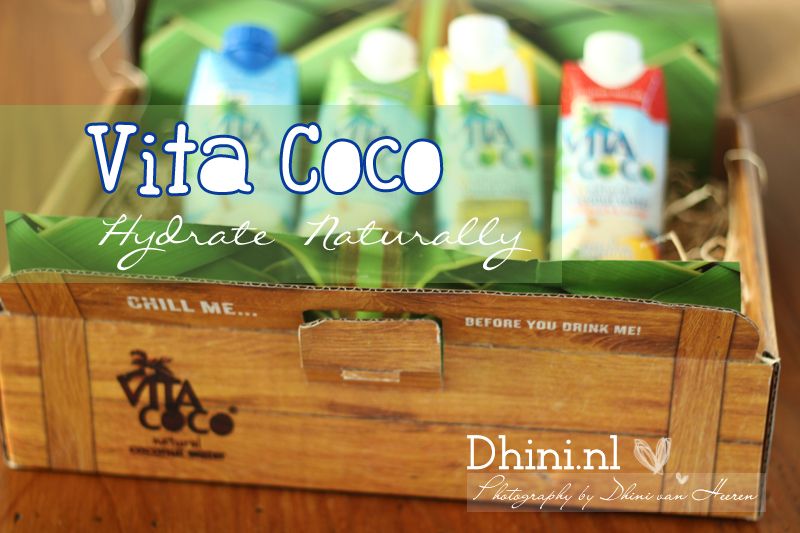 Toen ik nog klein was, dronk ik vaak verse coconut water. Heerlijk en vooral als warm weertje. Vaak zag ik Vita Coco voorbij komen van IG`s in instagram. Maar hier in woonwijk waar ik woon nergen vinden in de supermarkt. Ik ben erg benieuwd naar. En toen kwam een pakketje binnen met daarin vier smaken van Vita Coco. Yeah…eindelijk kan ik ze lekker opdrinken.

De doos is heel erg leuk, net als van hout. Daar zitten vier Vita Coco smaken. Natural Coconut water, Coconut water met pineaplle, Coconut water Lemonade en Coconut water met peach en mango. Met andere smaken heb ik nog nooit geproefd/gedronken. Leuk idee met andere smaken, ben benieuwd …

De ingredienten
Wat is Vita Coco?

Het 100 % natuurlijke, superhydraterende, vet- en cholesterolvrije kokoswater van Vita Coco, boordevol voedingsstoffen, kalium en elektrolyten!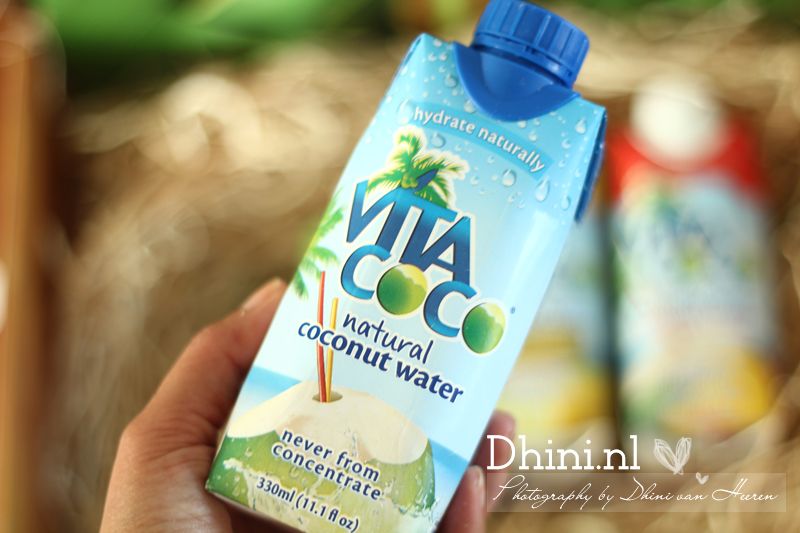 Vita Coco Natural Coconut Water. Zoals ik verwacht..bekend voor…de smaak is zoals verse coconut water. Lekker pure natuur.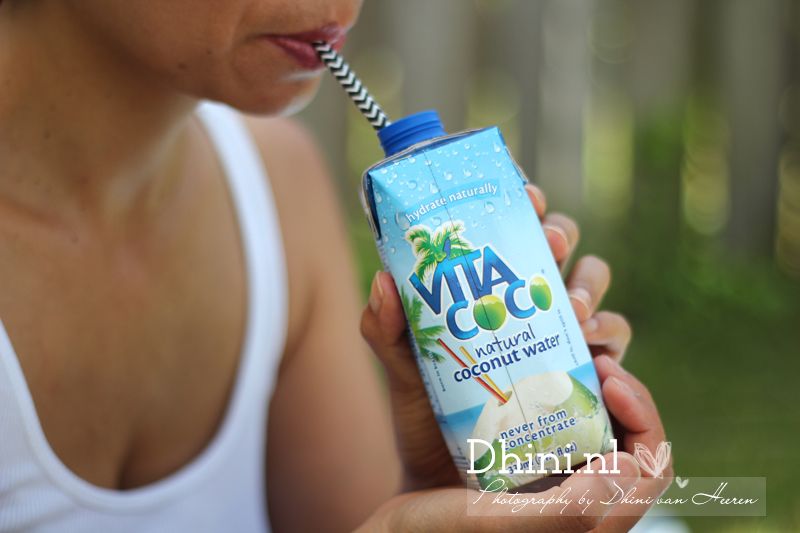 Vita Coco – Coconut Water with peach & mango. Zoet maar niet te en ik proef nog de coconut water. Deze vind ik ook lekker omdat de smaak niet te zoet, alleen de mango smaak proef niet zo veel, meer naar peach. De geur ruiken wel van alle drie.

Vita Coco – Coconut Water with pineapple. Beide smaken van pineapple en coconut zijn goed aanwezig. Ook lekker vooral als je van ananas hou…lekker met combinatie van coconut water. De geur ruikt meer naar ananas.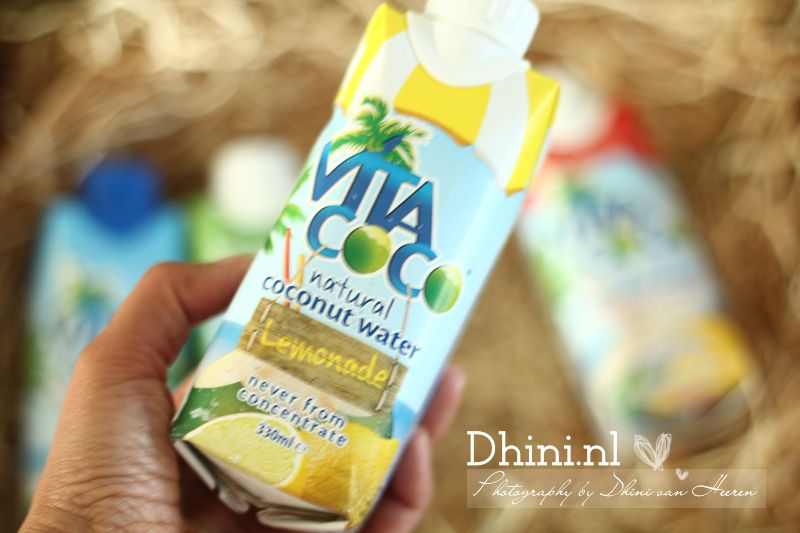 Vita Coco – Coconut Water with lemonade. Wat een sterke zuur smaak. Het ruikt sterk naar limoen. De Coconut water proef weinig door sterkte limoen, van mij mag iets minder zuur.

Vita Coco – Coconut water vind ik heerlijk drank. Ik drink ze liever koud. Ik kan kiezen welke smaken zijn favourite want ze hebben eigen smaak. Natural Coconut water, Coconut water with peach en mango en met limoen vind ik lekker. Welke smaak vind je lekkerst?
Vita Coco – Coconut water zijn verkrijgbaar in verpakkingen van: 330 ml – 500 ml – 1 liter. Te koop bij Albert Heijn, De Tuinen, Vitaminstore, Body & Fit Shop, Kefirshop (online) en in de winkels Albert Heijn, Deen, Jan Linders, Marqt, De Tuinen, Gezond & Wel, Groothandel, Makro, Lekkerland, Sligro, Zegro, VHC Jongens, Van Tol