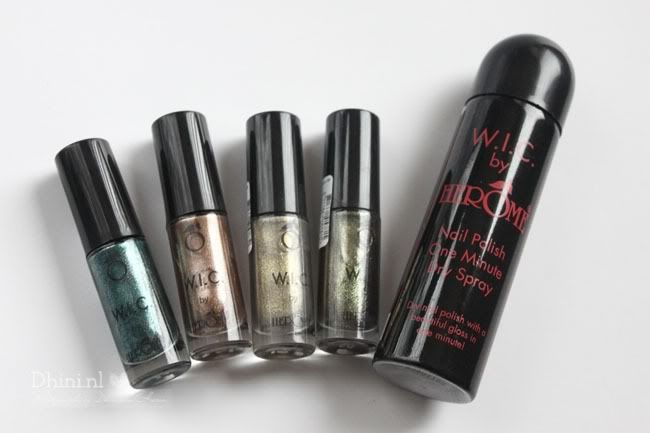 Oh la la…prachtige W.I.C. (World Inspired Colors) by Hérôme nagellak op je nagels die op Frankrijk zijn geïnspireerd. Vandaag ga ik jullie vier kleuren uit de collectie W.I.C. Frankrijk : (168) Marseille, (169) Lille, (170) La Rochelle en (171) Toulouse. Ze zijn prachtig nagellak. Zijn jullie benieuwd naar. Kijk verder voor meer foto`s en deze keer heb ik ook in filmpje gemaakt



De nagellakjes zitten in kleine flesjes (7ml). De kwastjes zijn niet te klein en niet te groot. Het is platte kwastje dus heel makkelijk om de lakje op je nagels aan te brengen.
Zo mooi in de rij op foto. Alleen wat vind ik het jammer de label tussen flesje en dopje. Hier moet ik voorzichtig afhalen zodat de label/stickertje niet kapot want het lijkt mij handig als ik weet het de naam van de nagellakjes.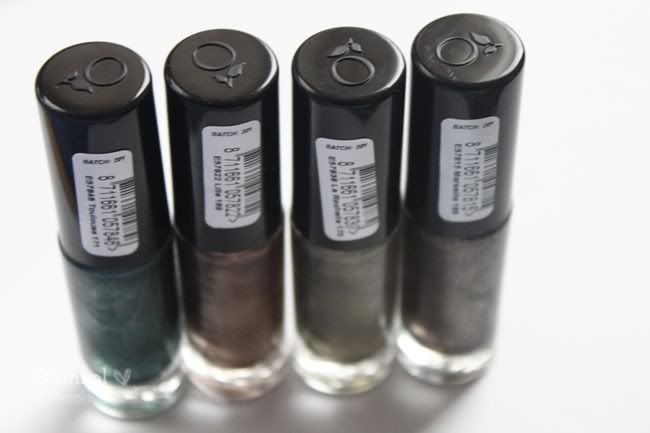 Zo nu netjes de labeltjes/stickertjes op dopjes.

Alle vier kleuren vind ik heel erg mooi. Een subtiele glitters nagellak. Het lakt makkelijk zonder stripjes achter laten. In twee laagjes zijn voldoende voor egale resultaat behalve Marseille die heb ik 3 laagjes nodig.
[youtube]http://www.youtube.com/watch?v=X2gsTL2p_R8[/youtube]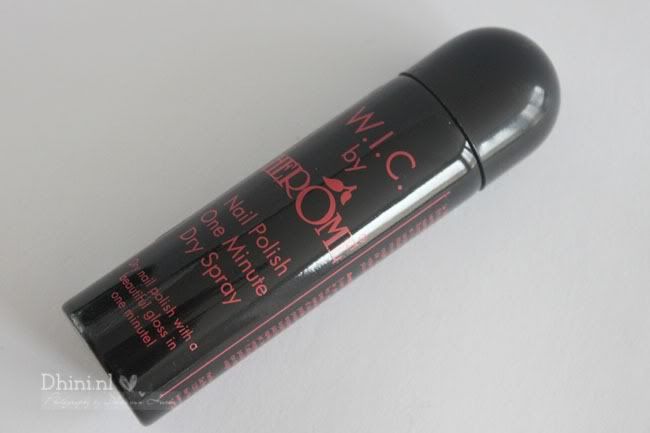 Ik moet hier zeggen dat spray top coat best handig vooral als je nail art maakt want het wordt geen vieze kwastje in je top coat krijgt omdat de lakje nog nat is. De spray is verrijk met olijf olie extract en vitamine E die de nagelriem voedt en verzorgt. Dus na je nagels gelakt, wacht een minute en daarna spray maar op ongeveer 10 cm afstand van je nagels en dan wacht een minute voordat deze droog is. Voor zekerheid doe ik (voor mij persoonlijk) iets meer dan een minute wachten.
De W.I.C. nagellaken zijn prachtig en het lakt makkelijk met fijne kwastje. De kleuren zijn ook mooi. Voor mij is de eerste keer dat ik top coat spray gebruik en eerlijk gezegd is wel best vreemd maar best fijne top coat en wat fijn is binnen een minute maakt de lakjes droog.
De W.I.C. by Hérôme nagellakken zijn verkrijgbaar voor €7,50 per nagellak of 2 voor €12,50. One minute Spray kost €9,95. Te koop bij verschillende drogisterijen en parfumeriën of via Herome.nl. Welke kleuren vind je het mooi?