Hoi…hoi… ik ben weer! Ik leef het nog hoor, alleen heb ik druk met andere dingen. En bovendien is het toch heerlijk om even niks te bloggen 😉 Vorige jaar (klinkt heel erg lang) las ik in mij comment om mij tas te laten zien. Bij deze dus laat ik de tas die ik dagelijks gebruik vooral als ik gewoon hier in de buurt ga.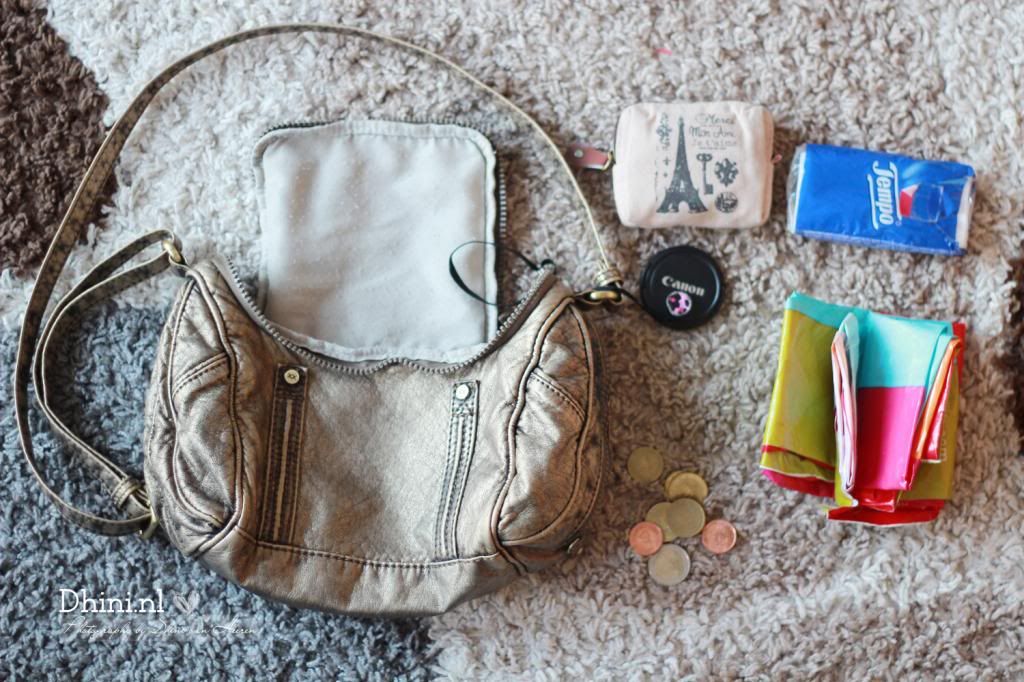 Deze draag ik dagelijks…lopen of met de fiets, naar supermarkten en Djess naar peuterzaal brengen. De tas is van merk Mexx die ik in Mexx winkel in Rotterdam centrum gekocht, in december 2011, geloof ik.
Wat zit er in de tas? Omdat de tas een kleine formaat heeft, kan ik dus niet veel meenemen. Ik neem vaak :
Canon EOS 600D (i know not goed voor camera met deze tas) – niet op foto want ik gebruik om dit foto te maken 😉 | plastic tas (je weet maar nooit langs winkel hier in de buurt en wat kopen) | Tissue vooral nu in de winter…lopende neus van Djess en me | kleine portemonnee (zie je hieronder wat zit er in de kleine portemonnee) | muntjes | tictac/mentos (niet op foto) | Mobiel (altijd in de jas of broek)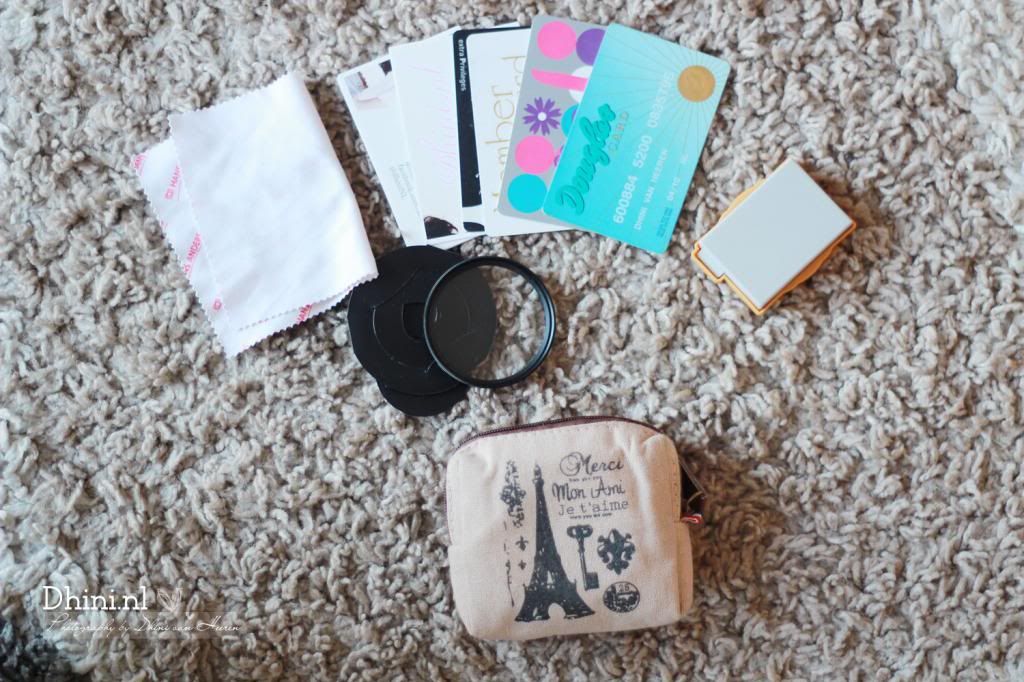 (kaarten en een lensfilter en bokeh – alleen geen kans om de bokeh tool te gebruiken – wel handig als bij de hand is 😉 | Doekje om lens schoon te maken | Een battery
Wat zitten er in je dagelijks tas?