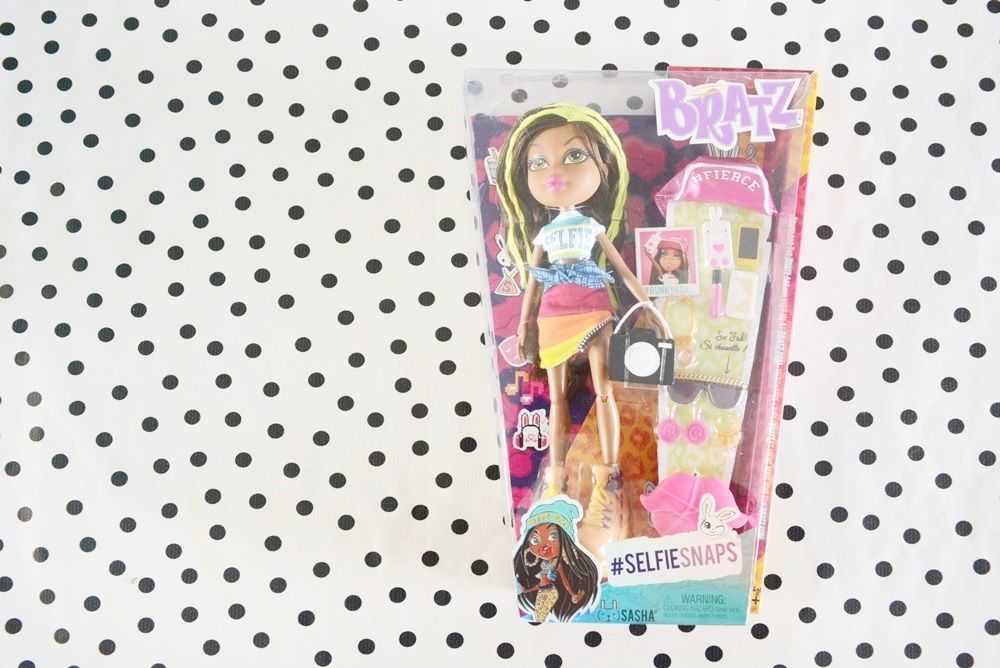 Wat superleuk nieuws want BRATZ IS TERUG! Ze komen terug met een compleet nieuwe look, helemaal voor de meiden van nu die gek op gadget en selfie. Vandaag laat ik niet alleen een Bratz poppetje #SelfieSnaps Sasha aan jullie zien maar ook een van jullie deze "Bratz #SelfieSnaps Sasha" win. Hoe leuk is dat?!
De nieuwe Bratz collectie van poppen bestaat uit de volgende thema's o.a. Bratz #SelfieSnaps – Leer de Bratz® kennen via hun selfiestijlen en grappige emoji-symbooltjes. De vriendinnen voor het leven laten hun nieuwe kapsels zien en selfiewaardige zien outfits in hun eigen unieke stijl.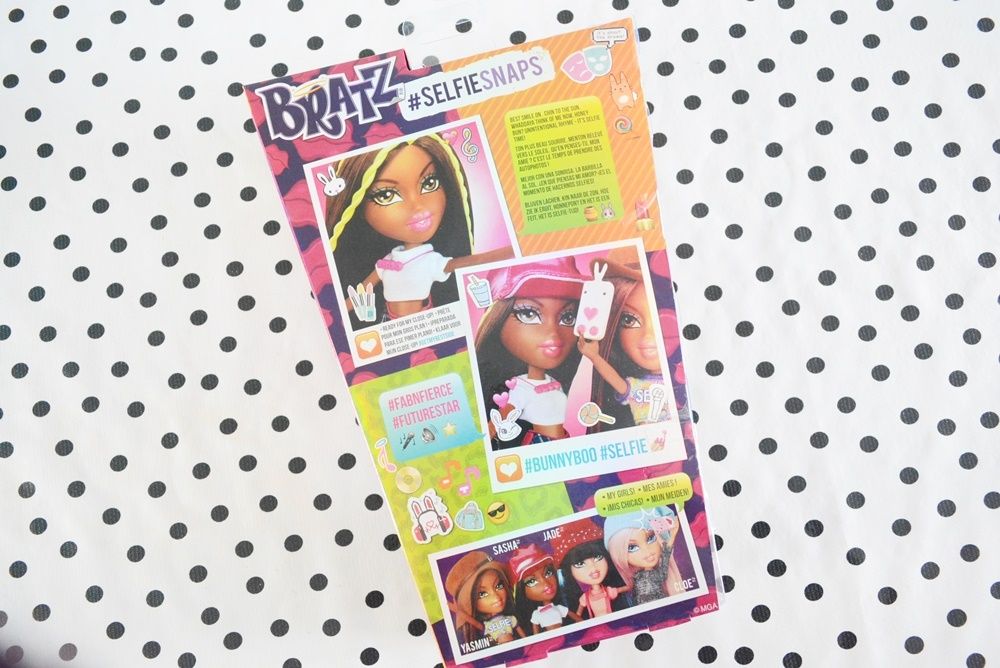 Over Bratz Selfie Snaps "Sasha"
– Sasha heeft geel neonkleurige haar en het verdient een close-up-#SelfieSnaps. Het enige wat stralender is dan haar prachtige haar is haar #SelfieSnaps-lach.
– Sasha draagt haar selfieshirt met een kleurrijk minirokje met ritsaccent aan de zijkant en een blauwe strikje
– Haar accessoires behoren een metallic roze vinyl #Fierce-pet, een cameravormig tasje, zonnebril met zwart en goudaccent, oorbellen met het @-teken, twee kettingen en een armband
– Ook inbegrepen is haar smartphone en twee verwisselbare hoesjes – eentje voor bij haar killer-outfit en eentje geïnspireerd door haar hartsdier, het konijntje
– Wordt geleverd met 13 accessoires, waaronder de kenmerkende Bratz-haarborstel in felle roze kleurtje
Productspecificaties :
– leeftijd : 5 – 12 jaar
– Geslacht : Meisjes
– Geen geluidje met woorden en muziek : Nee
– Gewicht : 0,45 kg
Afmetingen : 5,7 x 27,3 cm (lxh)
Materiaal : kunststof
Wasbaar : Nee
Bratz #SelfieSnaps kost €24,99 per stuk en is al vanaf september verkrijgbaar in de winkel en online
Het is bijna Sinterklaas of Kerstdagen en zoek je nog leuke cadeau voor je dochter of nichtje. En of Bratz fans?! Nu is kans om haar te winnen want ik mag een Bratz Selfie Snaps "Sasha" weggeven aan een van mijn bezoekers.
Win : Bratz Selfie Snaps "Sasha" GESLOTEN
– Laat een comment achter in deze artikel dat je meedoet
– Volg en like dhini.nl bloglovin
Extra kans :
– Like dhini.nl facebook
De winactie loopt tot 15 november en de winnaar krijg persoonlijk bericht per mail. Succes!

Fijne dag en geniet ervan!
Dhini

Dit artikel bevat product(en) die ik heb ontvangen van een merk of bedrijf en bevat affiliatie links. disclaimer