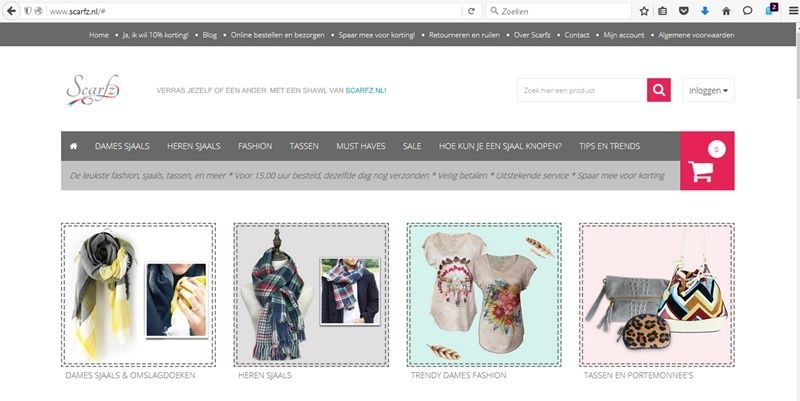 Een of twee Sjaals en omslagdoekjes zijn niet goed genoeg. Leuk als je het elke keer kan afwisselen. Sinds ik in Nederland woon, draag ik ook één sjaal binnen in huis of als ik naar buiten ga. Anders krijg ik een koude nek, brrrr. Samenwerkend met webshop scarfz.nl mag ik een van mij bezoekers een leuke omslagdoek weggeven. Wat moet je doen? Gauw maar verder lezen

Op webshop scarfz.nl vind je niet alleen sjaals voor dames en heren maar ook andere fashion item zoals tassen, truien, jurken en meer. Ook vind je tutorial Hoe kun je een sjaal knopen?
Hieronder zijn een paar van mijn favoriete items uit webshop. Er zijn nog veel leuke sjaals en omslagdoekjes op webshop te vinden.

Winactie – GESLOTEN
Deze mooie, warme omslagdoek (gemaakt van wol – lekker warm dus voor dit koude weertje) in blauwe en groene kleuren. Te dragen als omslagdoek of sjaal, dus extra veelzijdig. Deze omslagdoek dus kan je winnen.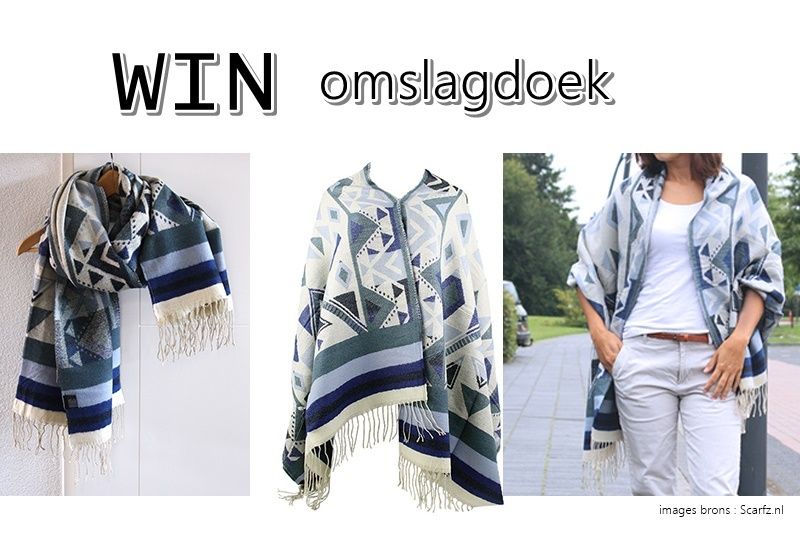 Wat moet je doen
– Laat een reactie achter hieronder dat je meedoet
– Save in de bloglovin
Ik zou het leuk en lief vinden als je dhini.nl bloglovin volgt en een like geeft op Facebook (niet verplicht)
De winactie loopt tot 10 maart en de winnaar krijg een persoonlijk bericht per mail. Deelnemers alleen binnen Nederland. Succes!
Blijf op de hoogte van de nieuwe producten op webshop scarfz.nl door deze Facebookpagina te liken.

Fijne dag en geniet ervan!
Dhini
Dit artikel bevat product(en) die ik heb ontvangen van een merk, PR of bedrijf. Ook bevat affiliatie link disclaimer