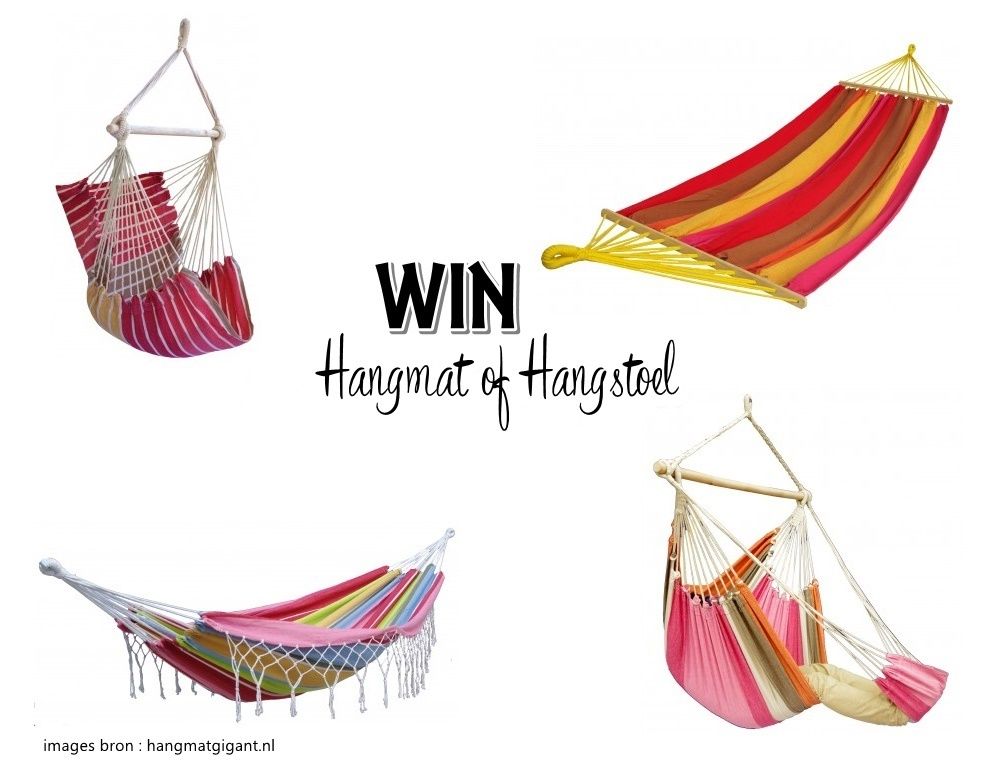 Lente is al begonnen en met heerlijk weer lijkt mij goed idee op een hangmat of een hangstoel te relaxen. Thuis, achter de tuin of op vakantie. Ik kan er echt van genieten als de zonnige dag is, lig ik op hangmat met mijn smartphone/tab of boekje bij hand of kijk ik naar mijn ventje die lekker aan het spellen in de tuin. Heerlijk! Dus laat maar lekker weer komen.
Hangmat of hangstoel?
Ja… hangmat of hangstoel? Dat is de vraag. Je mag zelf kiezen welke wil je liever hebben. Je wilt liefst volledig heerlijk ontspannen dan een hangmat is zeker voor jou of je wilt liever boek lezen, kan je een hangstoel kiezen. Op webshop Hangmatgigant.nl vind je soorten hangmat en hangstoel. Neem dus kijken op webshop Hangmatgigant.nl
De hangmatten en hangstoelen van Tropilex zijn grotendeels gemaakt van 65% polyester en 35% katoen. Het voordeel van een gedeeltelijk polyester hangmat of hangstoel is dat het milieuvriendelijker is dan een 100% katoenen hangstoel.
Brons : hangmatgigant.nl
WINACTIE GESLOTEN
In samenwerking met Hangmatgigant.nl mag ik een hangmat of een hangstoel weggeven naar je keuze, zolang het maar een hangmat of hangstoel van Tropilex is.
Wat moet je doen
– Laat hieronder een reactie achter
– Volg dhini.nl bloglovin en save dit bericht.
Ik zou het leuk en lief vinden als je dhini.nl bloglovin volgt, op Facebook dhini.nl liken en abonneer je op het YouTube kanaal van dhini.nl. (niet verplicht)
De winactie loopt tot 3 april 2016. De winnaar ontvangt een persoonlijk e-mail. Deelnemers alleen binnen Nederland. Succes!
Blijf op de hoogte van de nieuwe producten op Hangmatgigant.nl door deze Facebookpagina te liken.

Fijne dag en geniet ervan!
Dhini

Dit artikel bevat product(en) die ik heb ontvangen van een merk of bedrijf. disclaimer