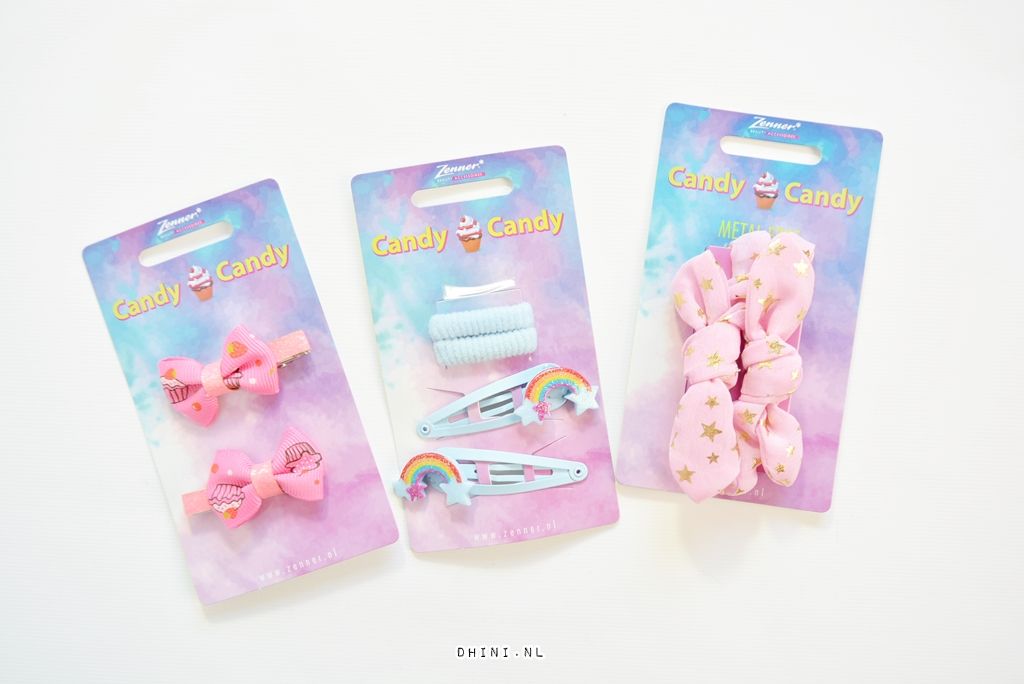 De voorjaarskidscollectie Candy Candy van Zenner bomvol vrolijk kleuren van een echte confettie-explosie, cupcakes, regenbogen tot zoete taartjes. Kijk mee verder voor details

Dit zoet en lief kleur krinkelelastiek met gouden sterrenprint maakt je je pardenstaart vrolijk van. Maar je kunt ze natuurlijk ook gebruiken om een mooie visgraatvlecht vast te zetten.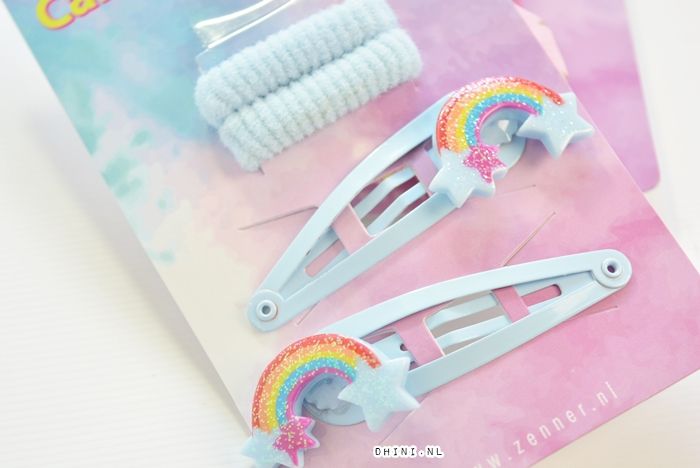 In dit setje zitten er twee schattige klik-klak speldjes met glitter regenbogen en twee badstofelastiekjes. Met badstofelastiekjes maak je twee staartjes en zet de losse plukjes vast met de klik-klakspeldjes met schattig en vrolijke regenbogen.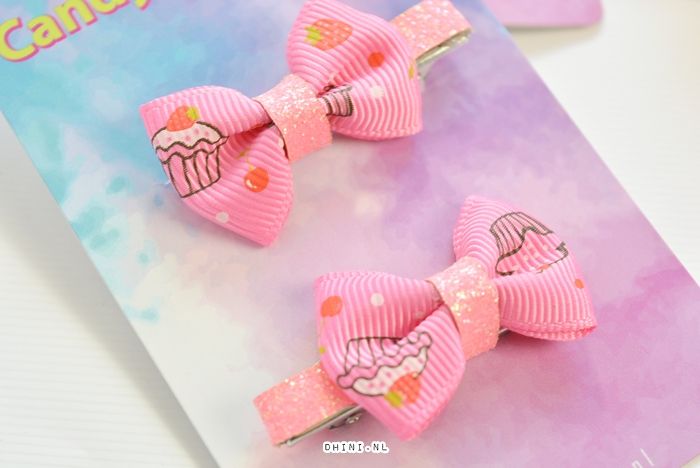 Of met dit cute snap clips met cupcakeprint.
Je mooie lange haren wordt met deze collectie Candy Candy vrolijk van. Een fleurige haaraccessoire die de meisjes er zoet uit laat zien. Op Zenner.nl vind je handige how-to filmpjes waarin styliste Aeola Relouw je laat zien hoe je Zenner haaraccessoires in jouw coupe kunt verwerken. Zenner accessoires vind je bij de drogist. De Zenner Candy Candy voorjaarskidscollectie is vanaf 6 maart 2017 verkrijgbaar bij de drogist. De verkoopprijzen variëren van € 2,99 tot € 3,99
Liefs,
Dhini
Dit artikel bevat product(en) die ik heb ontvangen van een merk of bedrijf.