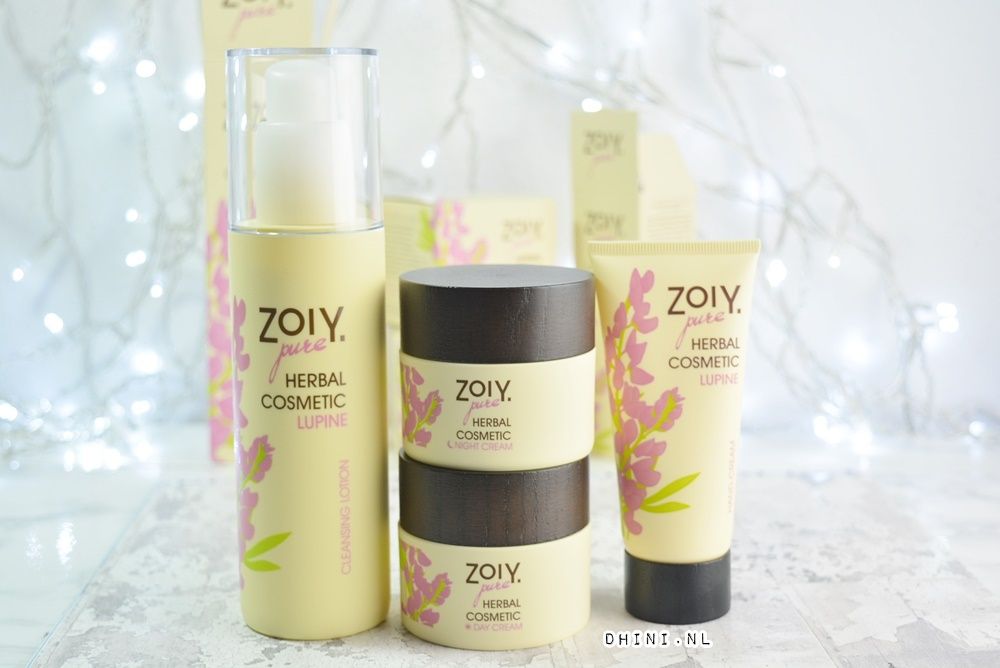 ZOIY Herbal Cosmetics is voor mij nog een onbekend merk. Ik testte vier producten uit en vandaag laat ik jullie weten wat ik ervan vind.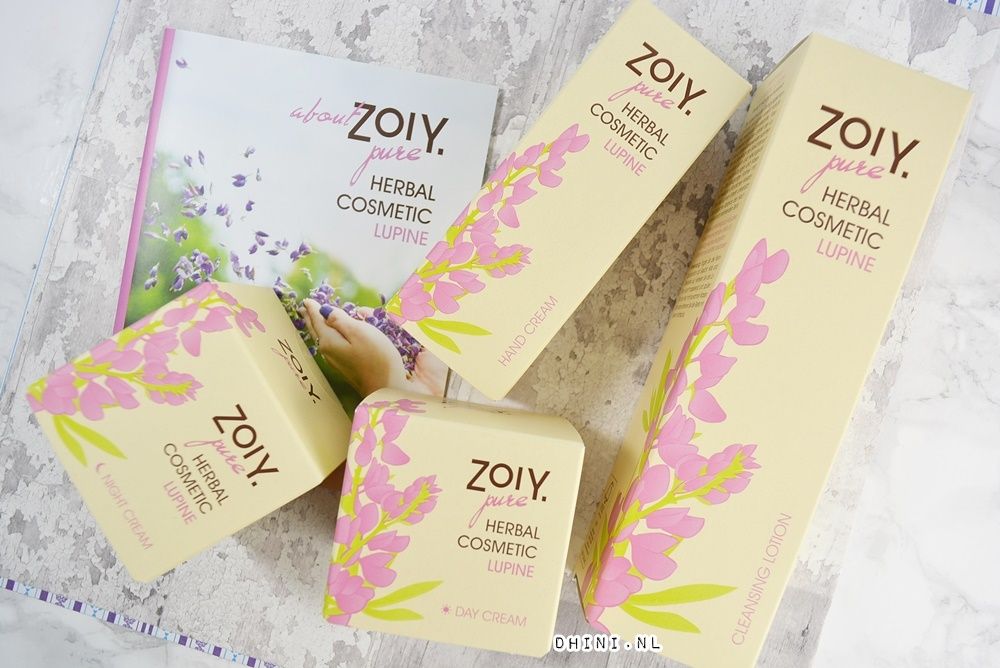 De producten zitten in dezelfde doosjes met daarop mooi print bloemetje. De producten hebben allemaal houten deksel behalve die van Cleansing Lotion

ZOIY Herbal Cosmetics Pampering Cleansing Lotion 200ml – € 18,95
Deze reinigingslotion is romig zacht en licht van textuur daardoor brengt het makkelijk aan en masseer ik hem rond mijn gezicht zacht aan zodat alle make-up goed los kan. Mijn huid voelt heerlijk grondig schoon aan zonder plakkerig gevoel. Ik hoeft ook niet met water af te spoelen. Daarna breng ik toner omdat ik gewend ben nadat ik de lotion heb aangebracht. Vervolgens breng ik de nacht crème of dag crème aan. Deze Cleansing heeft met een handige pompflacons. De lotion gebruik ik meestal voor in de avond maar je kunt hem ook voor `s morgen en `s avond gebruiken.

ZOIY Herbal Cosmetics Vitalizing Day Cream 50 ml – € 28,95
De Dagcrème zit in een potje. ZOIY Herbal Cosmetics belooft dat deze dag creme beschermt en vitaliseert jou huid de hele dag door!

De crème is licht van textuur daardoor brengt het gemakkelijk aan. De crème trekt binnen seconden in en ik kan direct daarna foundation aanbrengen. Mijn huid voelt heerlijk zacht aan en goed verzorgen er uitzien.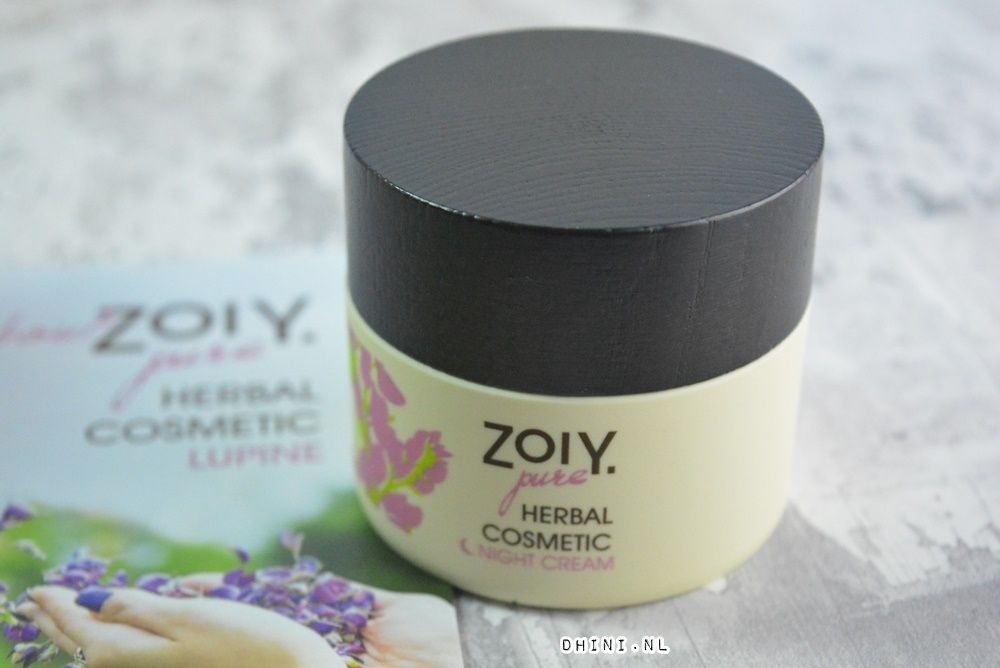 ZOIY Herbal Cosmetics Soothing Night Cream 50ml – € 29,95
Ook net als de dag crème zit de nachtcrème in een potje. Deze regenererende nachtcrème combineert de weldadige eigenschappen van wilde rozenolie, avocado-olie, karitéboter en het extract van lupine, tot een voedende en hydraterende huidverzorging. Ontwaken met een ontspannen en jeugdige huid! dat klinkt leuk en ik ben heel erg benieuwd naar. Tja je bent geen meer 20 maar toch graag jeugdige huid hebben.

Deze crème is iets dikke maar romig van textuur. Het smeert makkelijk en trekt snel in. Ook heeft deze nacht crème de unieke formule met hoogwaardige plantaardige oliën, vitamine E en lupineextract hydrateert de huid intensief en draagt bij aan een gelijkmatig, ontspannen huidbeeld. In de morgen voelt mijn huid lekker soepele en glad aan, en geeft een stralende huid.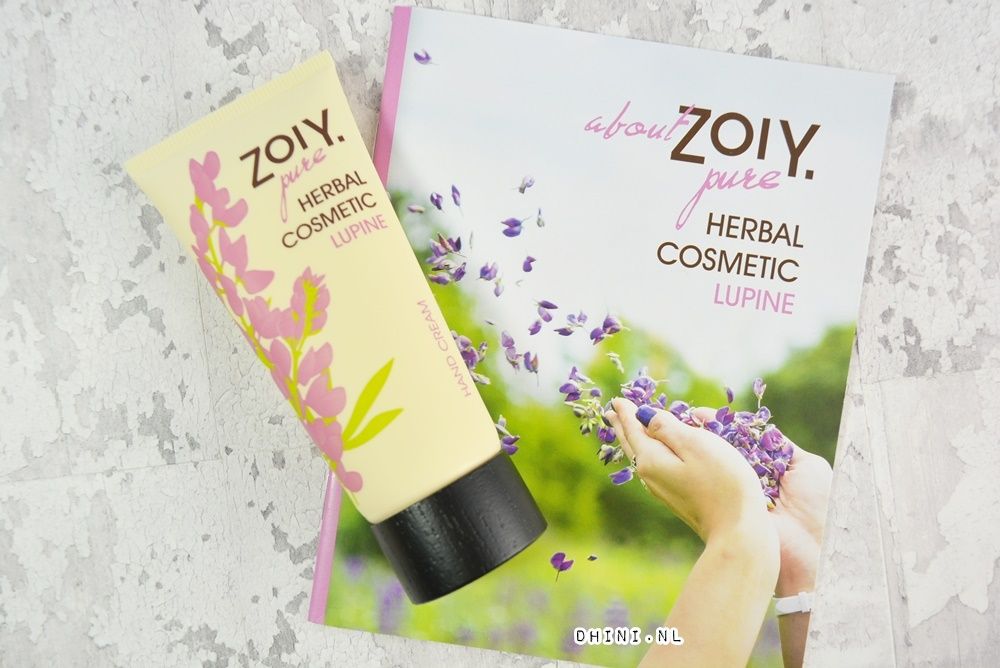 ZOIY Herbal Cosmetics Softening Hand Creme 60ml – € 9,95
Deze weldadige handcrème met lupine verenigt kostbare druivenpitolie, amandelolie en het extract van lupine in een beschermende, vochtinbrengende formule.

De crème zit in een tube. De dopje kunt je open draaien. Het zou handig zijn als met klikbaar systeem, vind ik. De crème smeert en snel op huid genomen. Ik voel een fluweelzachte handen aan, alleen moet je vaker smeren vooral als je veel met handen werken/huishouden doen bijvoorbeeld en of moet veel handen wassen. Met
In alle producten zit er parfum in, maar ik geen last van heb. De producten hebben dezelfde aangename zacht fris geurtje. Ik vind alle producten fijn en geeft fluweelzachte huid.
ZOIY Herbal Cosmetics te koop op webshop solobiomio

Fijne dag en geniet ervan!
Dhini

Dit artikel bevat product(en) die ik heb ontvangen van een merk of bedrijf. disclaimer