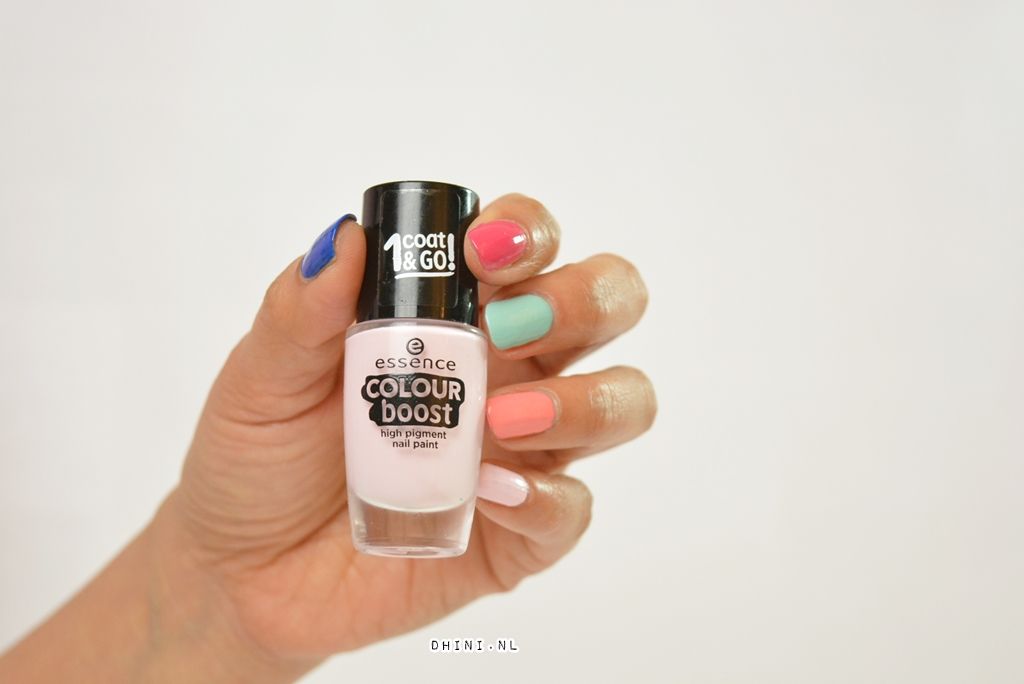 Toen ik deze collectie zag, ben ik erg benieuwd naar. Is dat zo 1 coat & go! Vandaag swatch ik Essence nagellak 1 Coat & Go! voor jullie, kijk mee!

Deze Essence 1 Coat & Go! nagellak collectie heeft van licht tot donkere kleuren (pastel en lieve tinten). Het precies dus de kleuren van deze collectie voor elke vingers. De nagellak heeft best breed kwastje, het werkt wel fijn behalve voor pink nails dan wel een beetje te groot. De textuur is licht en ik verwacht de droogheid iets sneller zodat na 1 coat gelijk to go of andere dingen doen.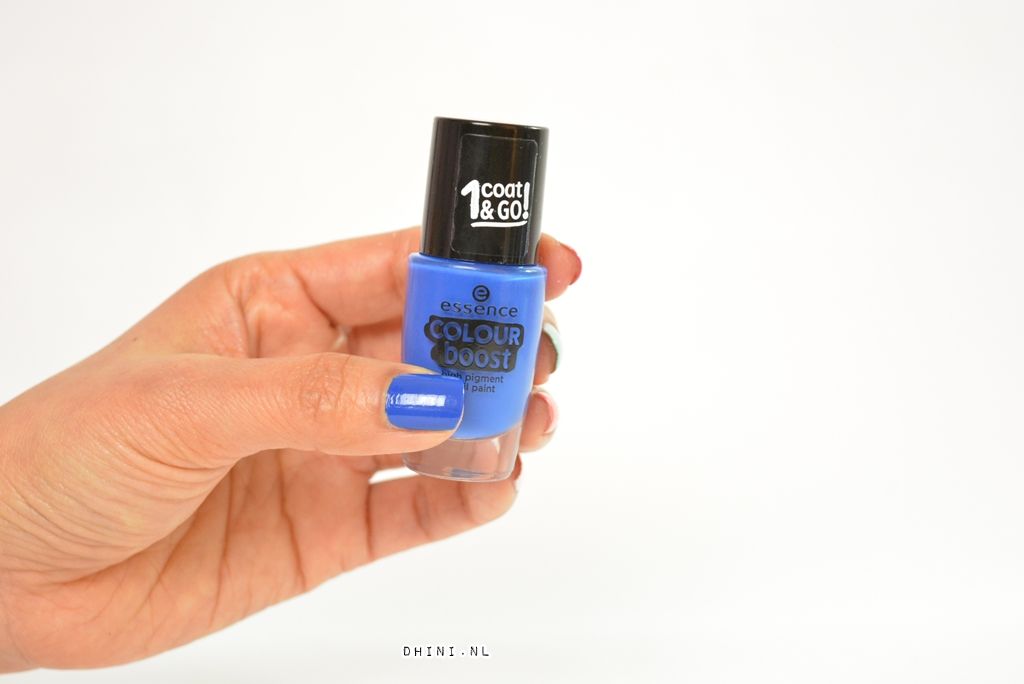 Het dekt goed in een coat behalve de roze kleurtje, heb ik twee laagje nodig. En kan ik gelijk go na een laagje? hmmm helaas niet. Ik moet toch wel een paar seconden wachten tot ze goed droog.


Ik kocht deze alle vijf kleuren van deze collectie bij Kruidvat en wat ik een beetje te snel van Essence is dat nu Essence al andere nieuw collectie beschikbaar. Heb je ook van deze collectie of de nieuw Essence collectie geswatched?
Liefs,
Dhini