Winter komt er aan. Ben je klaar voor de winter? Met prachtige Essie wintercollectie 2015 "Ski Chic" ben ik klaar voor de winter. Essie neemt ons mee naar wintersport in stijl met maar liefs zes Essie nieuw kleuren. Zijn jullie ook klaar voor de winter en wintercollectie van Essie? kijk maar mee

De nieuwe Ski Chic wintercollectie bestaat uit zes prachtig kleuren. Deze collectie is heerlijk gevarieerd kleuren van pastel- tot roodtinten en een twee feestelijke glitter nagellakken. Ook de finishes gevarieerd van crème tot metallic en glitter.
Essie 386 haute tub – A play on 'hot tub' & 'haute'; this is inspired by looking sophisticated in the hot tub
Essie 387 apres-chic – A twist on 'apres-ski' & 'chic', this is about looking stylish at the after ski party scene
Essie 388 virgin snow – Alluding to fresh untainted snow, the essie woman always likes to play innocent
Essie 389 peak show – A play on the view from the mountain's summit or 'peak', and a naughty 'peep show`
Essie 390 altitude attitude – Inspired by staying at a 5-star resort in the mountains, this is about an attitude that matches high altitude living
Essie 391 shall we chalet? – A cheeky proposition to go back to the chalet for some off-piste fun…
De swatches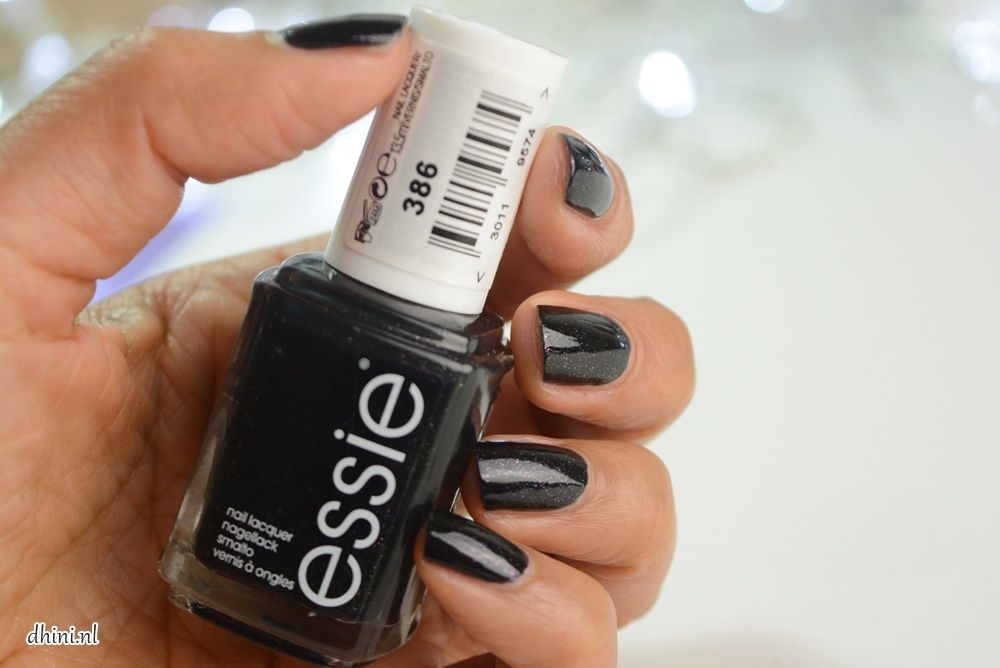 Essie 386 haute tub zwart kleurtje met een subtiele glitters er inzit.

Essie 387 apres-chic Prachtig zilver metallic finish. Het lijk glimmende sneeuw door de zon maar ook het lijkt op kerstbal . Prachtig!

Essie 388 virgin snow Heel mooi en lief zacht paarse pastel kleurtje met crème finish touch.

Essie 389 peak show Lief zacht rosé pastel kleurtje. Deze heeft ook crème finish effect.

Essie 390 altitude attitude Rood kleurtje is altijd welkom vooral in de winter die af en toe somber weertje maar op prachtig weer is ook prima te dragen.

Essie 391 shall we chalet? Prachtig donker rood (denk aan rode wijn en of kersen kleurtje kleurtje) met crème finish.
De textuur van alle lakjes zijn allemaal fijn. Ik heb allemaal met twee laagjes gedaan en dekken ze goed. Ze zijn allemaal prachtig kleuren en zonder streepjes achter laten. Ik kan kiezen want ze zijn allemaal prachtig en gevarieerd kleuren.
Essie nagellak kost € 9,99, is te koop bij de drogist en online
Welke kleur(en) spreek je meeste aan?

Fijne dag en geniet ervan!
Dhini

Dit artikel bevat product(en) die ik heb ontvangen van een merk, PR of bedrijf en bevat affiliatie link disclaimer