Zandkastelen bouwen, schelpen zoelen en lekker met de voetje in het water…heerlijk! Ik heb er zin in. De nieuwe collectie van Zenner staat in het tekne an een prachtige fantasiewereld vol met zeemeerminnen, zeepaardjes, zandkastelen en de mooiste schelpen.

Snapclips bloemen
Tijdens het bouwen van zandkastelen of het uitzoeken van schelpen kunnen de haren uit het gezicht gehouden worden door snapclips met zeesterren, glitter strikjes of mooie kleurrijke bloemen zoals foto hierboven. Een mooie snapclips met kleurrijke bloemen. Deze snapclips maken ieder meisje een echte waterprinses.

Haarband
Deze haarband met een vlotte strik vrolijk de losse haren op en zorgt ervoor dat alle haren uit het gezicht gehouden worden. Dit is precies wat een meisje nodig heeft wanneer zij druk aan het spelen is in het zonnetje.

Sierklemmetjes
De losse plukjes en natte haren kunnen naar achter geklemd worden met de stervormige sierklemmetjes. Dit kan ook heel schattig zijn bij een vlechtje. Niet alleen handig, maar ook nog eens ontzettend leuk!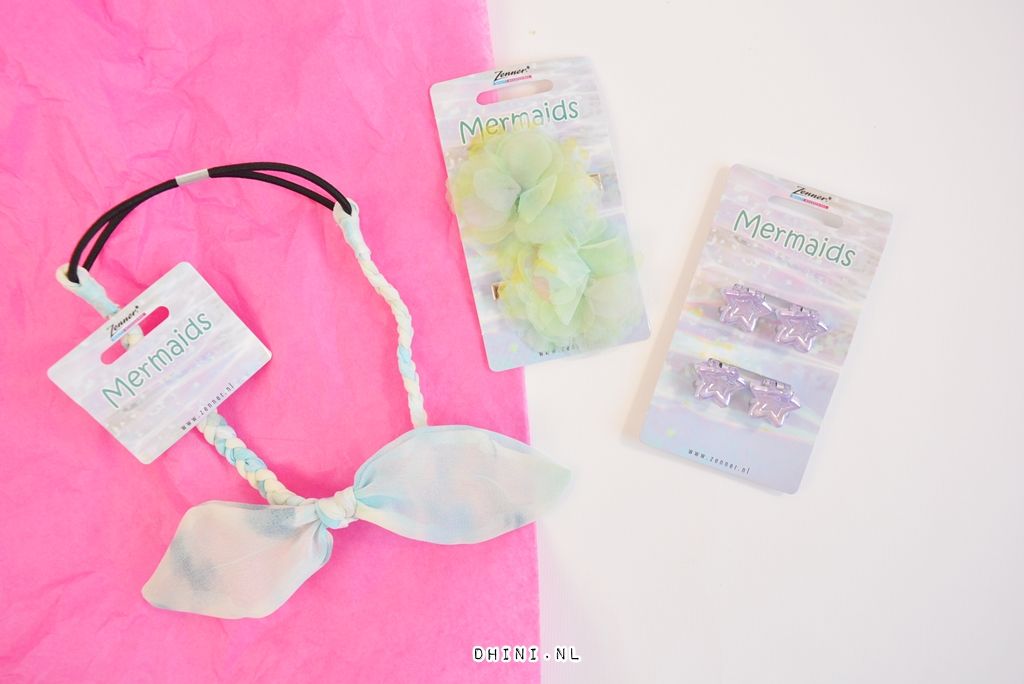 Op Zenner.nl vind je handige how-to filmpjes waarin styliste Aeola Relouw je laat zien hoe je Zenner haaraccessoires in jouw coupe kunt verwerken. De Zenner "Mermaids" collectie is vanaf 17 april 2017 verkrijgbaar bij de drogisterijen o.a. Kruidvat. De verkoopprijzen variëren van € 2,50 tot € 4,99
Liefs,
Dhini

Volg jij mij al via Instagram, Facebook, Bloglovin, Youtube, Pinterest en/of Twitter?

Dit artikel bevat product(en) dat door bedrijf/merk is opgestuurd. disclaimer