Mirrorsunglasses is hot en hip dit jaar. Dankzij Firmoo heb ik er eentje en show ik vandaag aan jullie.

Deze Mirrored Sunglasses is model #OMJ8041. De frame is mat en heeft mirror effect in paarse kleurtje. Deze zonnebril heb ik medium maat gekozen en het past perfect. De formaat is niet te klein en niet groot. De materiaal van de frame is plastic en hij is lekker licht dus. Kortom zit hij comfortabel. De lenzen zijn non-prescription maar je kunt ook de zonnebril met prescription kiezen.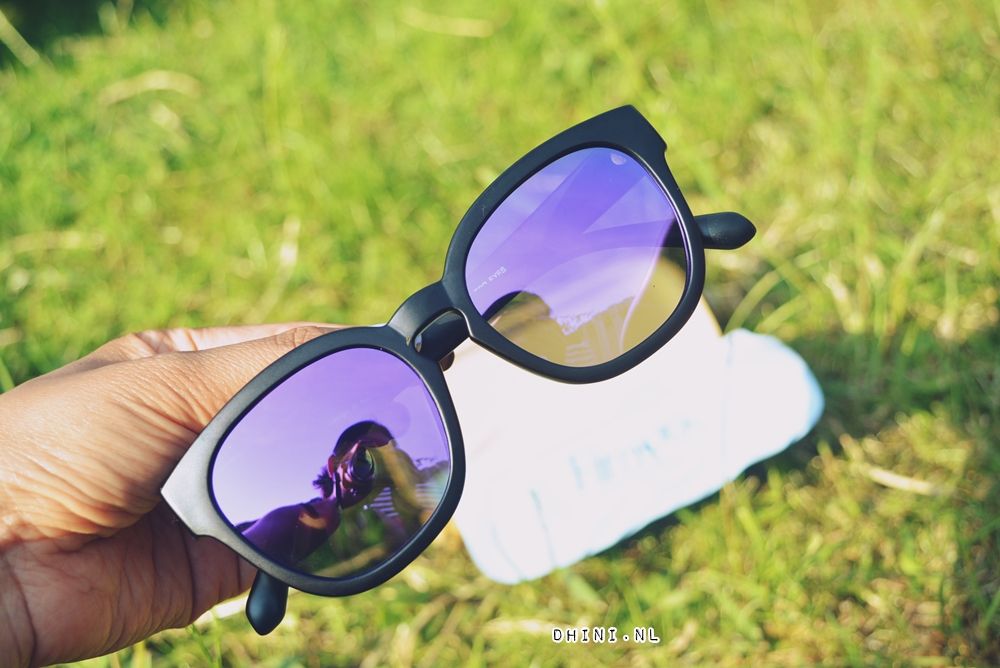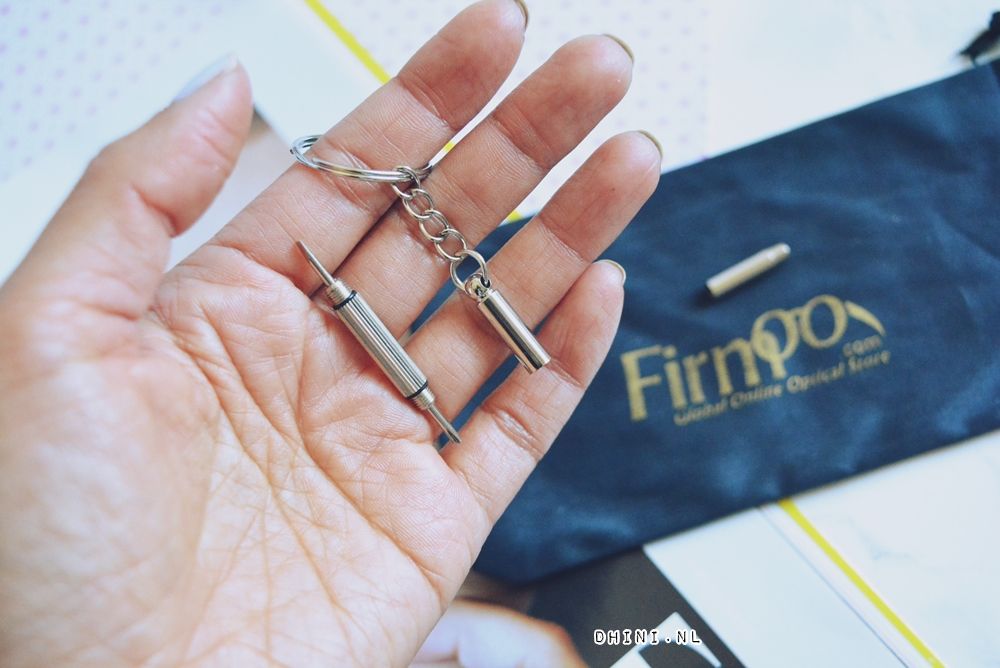 Naast mooie zonnebril zijn er een zonnebrilkoker met wereld patroon en een mini schroefdraaier en een zachte hoesje, een poetsdoekje meegeleverd. Super handig!

Deze mirrored sunglasses is unisex dus mannen kunnen deze ook mooie sunglasses dragen. Me happy met deze mooie mirrored sunglasses. Als jullie willen weten, hij kost maar $19.00 en dat is lekker goedkoop. Als je beschadigd bril of verkeerde lenzen of frame aankomt, stuur maar email naar hun klantenservice op service@firmoo.com. Zoek je nog een betaalbare zonnebrillen, neem kijken op de webshop firmoo.com. Vanaf 55 dollar zijn de verzenkosten naar het buitenland gratis. Naast zonnebrillen heeft Firmoo ook gewone brillen met goedkoop prijzen. Als je speciale glazen nodig hebt, dan betaal je daar extra voor.
Gebruik deze voucher code "Dhini" voor je volledige bril, je kunt de collectie hier kijken. Deze voucher code is geldig tot 14 juli 2016 om 23:59:59 (The shipping and handling fee is extra)
Blijf op de hoogte van Firmo.com brillen door deze Facebook te liken

Fijne dag en geniet ervan!
Dhini
Dit artikel bevat product(en) die ik heb ontvangen van een merk, PR of bedrijf.