De biologische lippenbalsems van Hurraw! Vandaag is het artikel hierover van.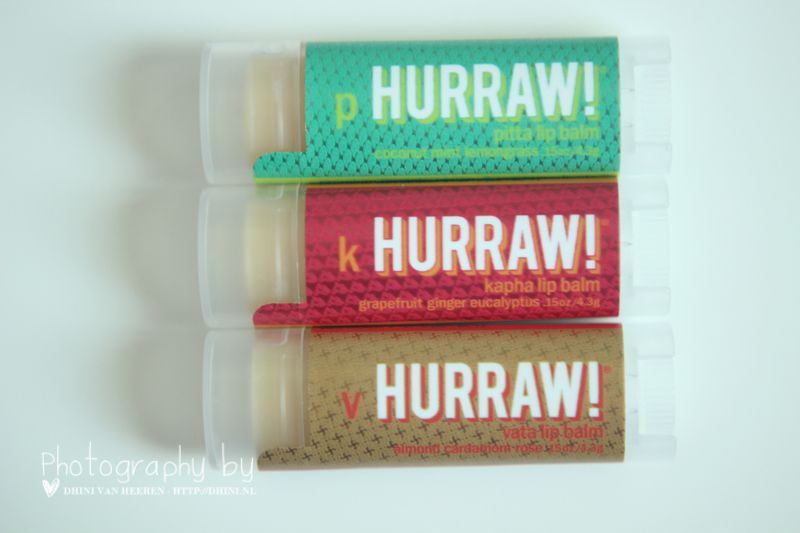 Deze 3 nieuwe smaken.
Bovenste is Pitta lipblam. An infusion of amalaki fruit. The favorite tropical smell of coconut merges with uplifting lemongrass and the refreshing tingle of peppermint.
Middelste is Kapha lipbalm. An infusion of tulsi leaf. Invigorating and zesty grapefruit subtly melds with stimulating eucalyptus while fresh ginger gives a bit of warmth.
Onderste is Vata lipbalm. An infusion of ashwanganda root.The soothing almond scent is complimented with notes of spicy cardamom and finished off with a lovely lingering of rose.
Met die amandelgeur "Vata lipbalm" voor me persoonlijk te sterkt geurtje daardoor vind ik niet zo lekker. De twee hierboven zijn de geuren prima.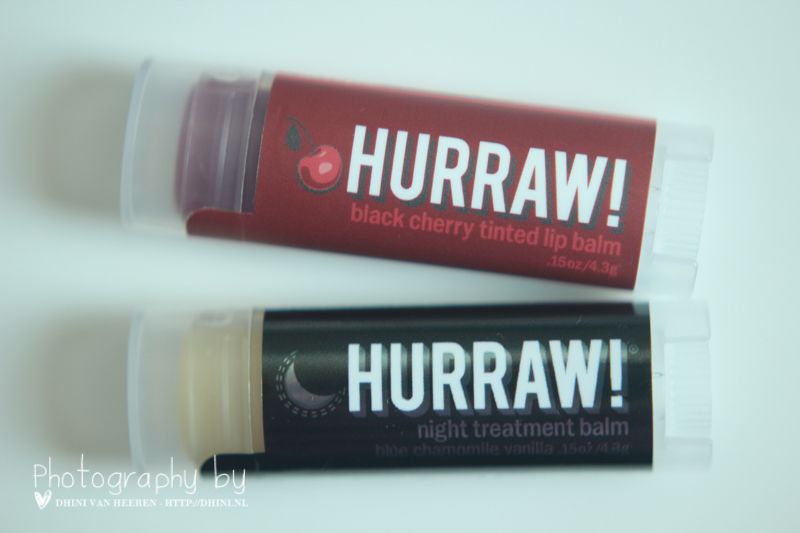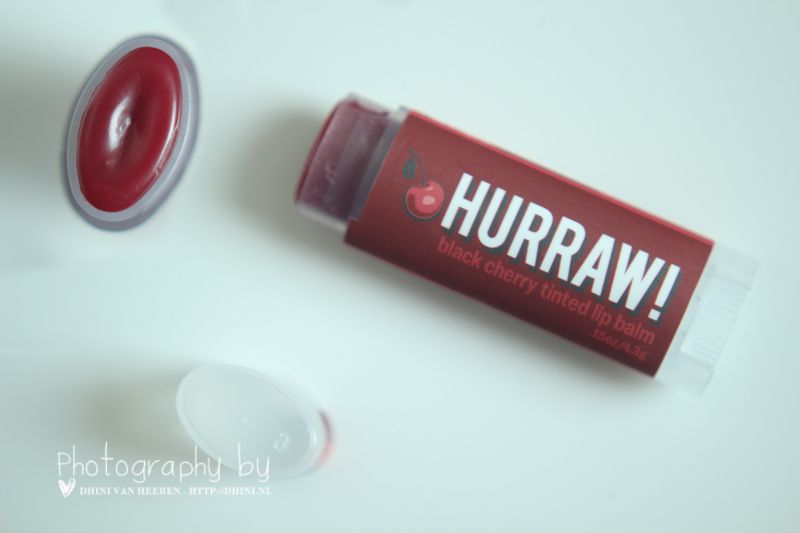 Blackcherry lipbalm is anders want deze lipbalm is getinte lipbalm. Als je op je lippen smeren, zie je niet zo veel maar ik vind het niet zo erg. De balm ruikt lekker zacht en zoet naar blackcherry fruit.
Night treatment lipbalm. Iets dik maar het smeert makkelijk en mijn lippen voelen in de morgen lekker zacht aan.


Er zitten natuurlijk ingrediënten in alle Hurraw lipbalsmen. De balsem is een biologische mix van kokosolie, rauwe cacaoboter en koudgeperste ricinusolie. Ze zijn allemaal fijne lipbalsem. Mijn lippen voelen zacht aan maar hydrateren ze niet de hele dag. Dus ik meert hem regelmatig op mijn lippen. Alle geuren zijn lekker behalve de almond geurtje is minder (voor me persoonlijk).
Hij kost per stuk $4.29 per stuk op Hurraw site. Maar je kan ook ze op Nederlandse webshop kopen.