Alleeerste wil Ik aan jullie bedanken voor lieve reacties van myn vorige blogpost "De derde echo/foto en combinatietest". Wat lief van jullie dat de reacties achter laten :blowkiss2:
Zoals jullie weten (misschien), ben Ik gek op korting vooral als 70% korting af 😀 dan kan Ik niet laten liggen. Een paar dagen heb Ik wel in de sale een paar leuke kleren met mooie prijs gekocht :shop: Hieronder my collective sale haul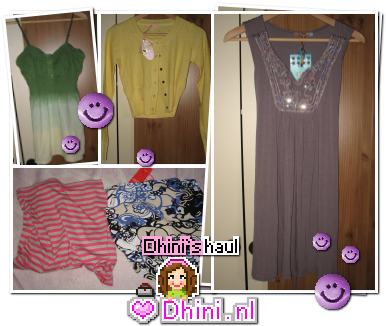 De rechte bij esprit online Ja…ja…70% af en de link bij The Sting winkel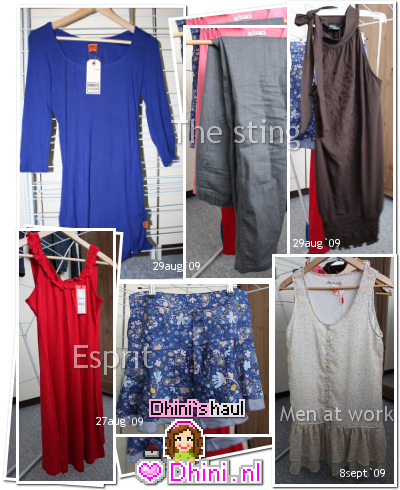 De blauwe jurkje bij Vila in de sale (7,50 euro), Legging en t`shirt bijt the Sting in de sale (bijelkaar 20euro),
Esprit online rode jurkje (20euro), rokje 14euro en men at work online jurkje 10 euro en legging (niet op de foto 10 euro)
Zo…Dhini is weer blij met alle leuke prijzen en leuke spullen 😀
Hebben jullie ook in de sale wat leuks gekocht?
Liefs,