Op webshops rondsnuffelen vind ik altijd leuk. Zoals jullie een tijd geleden hebben gelezen heb ik een laatst een hele mooie ''suede jas gekocht''. Deze keer ga ik niet voor mezelf of Djess in webshop rondsnuffelen maar voor mijn man. Vandaag besprek ik over herenkleren bij otto.nl.
Stiekem wil ik dit keer voor mijn man kleren bestellen/kopen . Kleren die ik leuk vind maar mijn man heeft eigen smaak. Hij wilt zijn shirt, trui met knopjes op de voorkant. Hij voelt zicht niet lekker als shirt of trui zonder knopjes/ritssluiting hebben. En hij draagt graag niet opvallende kleuren. Maar had ik ooit voor hem iets kleurig kleren gekocht en of ik moedig hem om die kleurtje te kopen, maar toch kiest hij er zelf niet voor. Fijn dat er een of twee paar kleuren liggen in zijn kast en natuurlijk ook gedragen. Toch zonde gekocht en niet gedragen. Ja… hij is niet zo makkelijk qua kleding want er zijn zo veel leuke shirt, trui, vest in de winkel of online op een/meer webshops maar als niet zijn smaak, kan ik niet voor hem als verassing bestellen. Na ik een tijdje rondgesnuffeld heb, heb ik een paar leuke herenkleding en een paar accessoires uitgekozen zoals hieronder. Ik denk dat dit mijn man goed zal staan, misschien laat ik dit eerst aan hem zien en kan hij beslissen .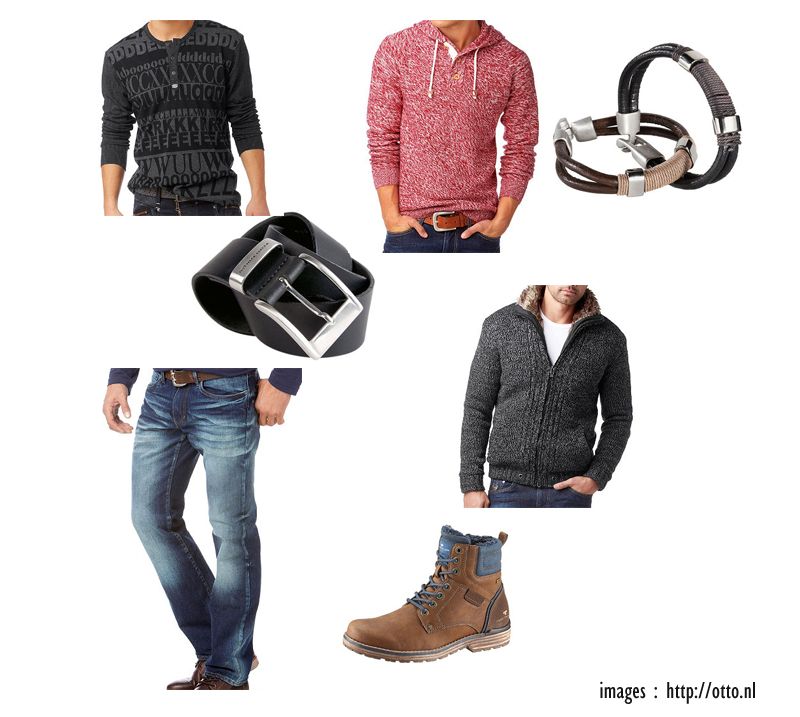 Op otto.nl zijn de herencollectie genoeg uitgebreid, direct bestellen en u vindt er de nieuwste collecties en actuele aanbiedingen.Het fijn is dat ze van verschillende merken aanbieden. De reguliere bezorgkosten van kleine artikelen bedragen € 5,95 bijvoorbeelden zijn kleding, schoenen, kleine huishoudelijke apparatuur en accessoires. De betaalmethode bij otto.nl wesite kan je betalen met iDeal, Betalen in termijnen, Betalen per acceptgiro en of Extra geld.
Hebben jullie al ervaring met webshop http://otto.nl?