Een tijdje geleden ontving ik de bekende deodorant Lady Speed Stick deodorant. In de beautybloggers wereld kennen jullie deze bekende merk al. Ik ben zo nieuwsgierig van en ik ben heel erg blij toen ik mail ontvangen dat ik hem mocht uittesten. Ik testte hem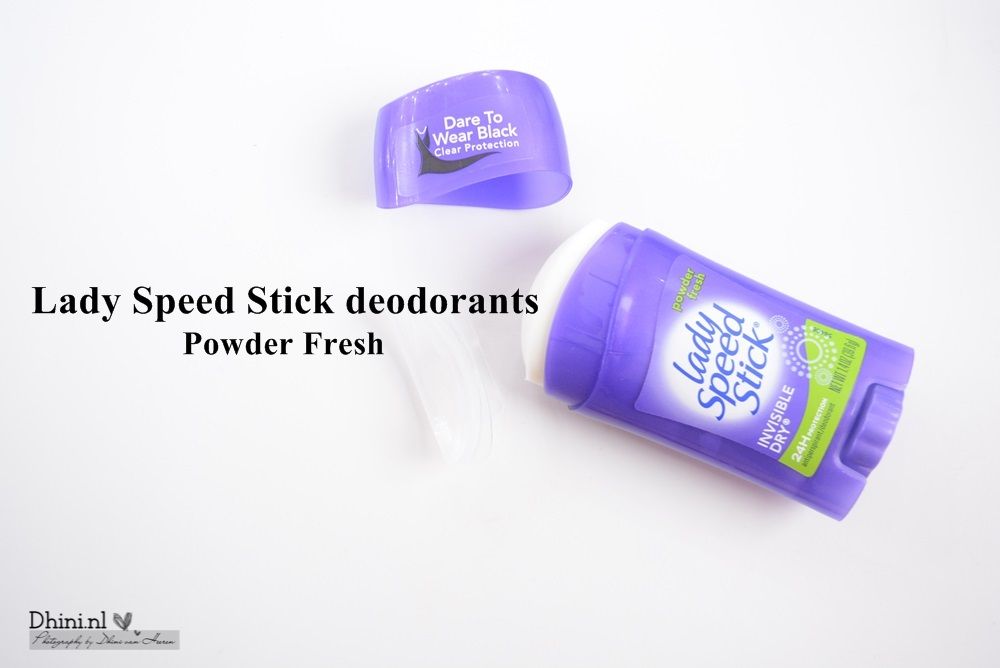 De verpakking is simpel maar wel heel chick en girly uit.

Bovendien is de verpakking heel praktisch, de stick is makkelijk omhoog te draaien. De stick heeft lekker geurtje. Deze stick ruikt lekker zacht naar poeder geurtje (iets naar zwitsal geurtje). Ik ben gewend aan geurloos deodorant en ik hou niet van deodorant met gerutjes. Toen ik hem alle eerst keer opende, ruik ik de geurtje uit heel erg sterk. Ook toen ik op mijn oksels smeerde, ruik ik de geurtje erg duidelijk/sterk. Eerste vond ik waoow…wat sterk geurtje maar na een paar keren gebruiken, ben ik langzamer gewend met deze deodorant en de geurtje ruikt niet zo sterk meer (af en toe). De stick werkt prima, de heel dag heb ik geen last van stinkt oksels. All de day long blijft de geurtje goed hangen, gelukkig is wel de geurtje lekker ruiken. Lady Speed Stick anti-perspirant is makkelijk in gebruik, laat geen vlekken of strepen achter. Wel ben ik benieuwd of deze stick werkt ook goed in de zomer want in de zomer zweet mens veel dan in de winter.
Met deze bekende deodorant stick ben ik heel erg blij, niet omdat dat de stick geurtje heeft maar omdat de stick prima werkt voor mijn oksels. Deze Lady stick is € 4,99 per stuk en gewoon op een Nederlandse webshop exclusivescents.nl dit verkoopt