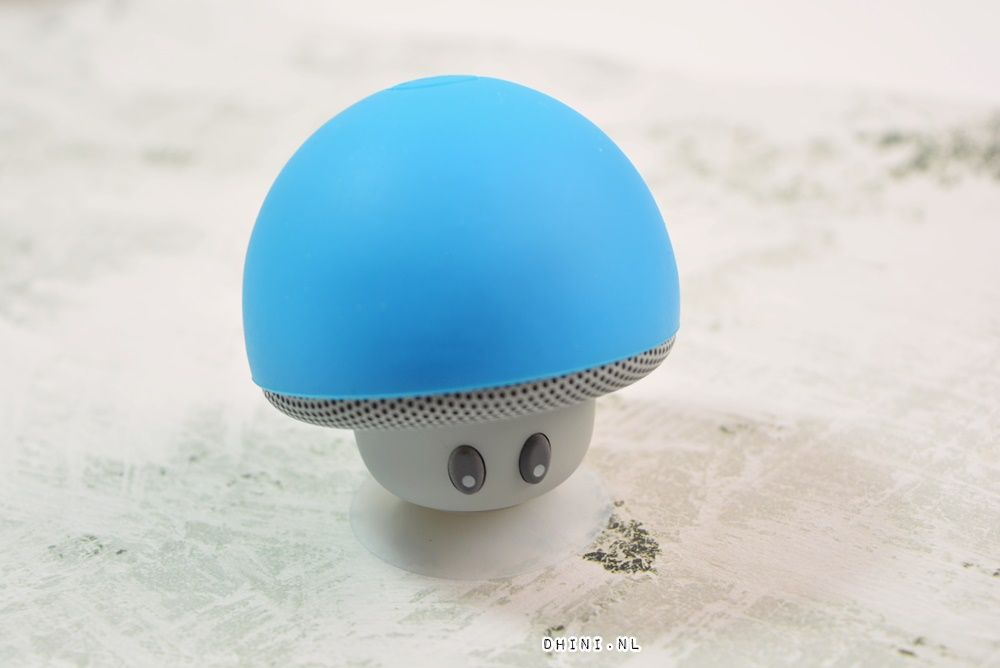 Gadgets zijn tegenwoordig niet alleen voor groot/volwassene maar er zijn ook voor kinderen. Zoals deze cute mini bluetooth speaker speciaal voor kinderen. Want kinderen tegenwoordig kunnen goed omgaan met modern apparaten zoals tablet, smartphone, camera en nog veel meer. Van telefoonhoesjes.nl mocht ik voor mijn zoon een gadgets uitzoeken en ik heb voor deze cute min bluetooth speaker gekozen.

How cute deze Paddenstoel bluetooth speaker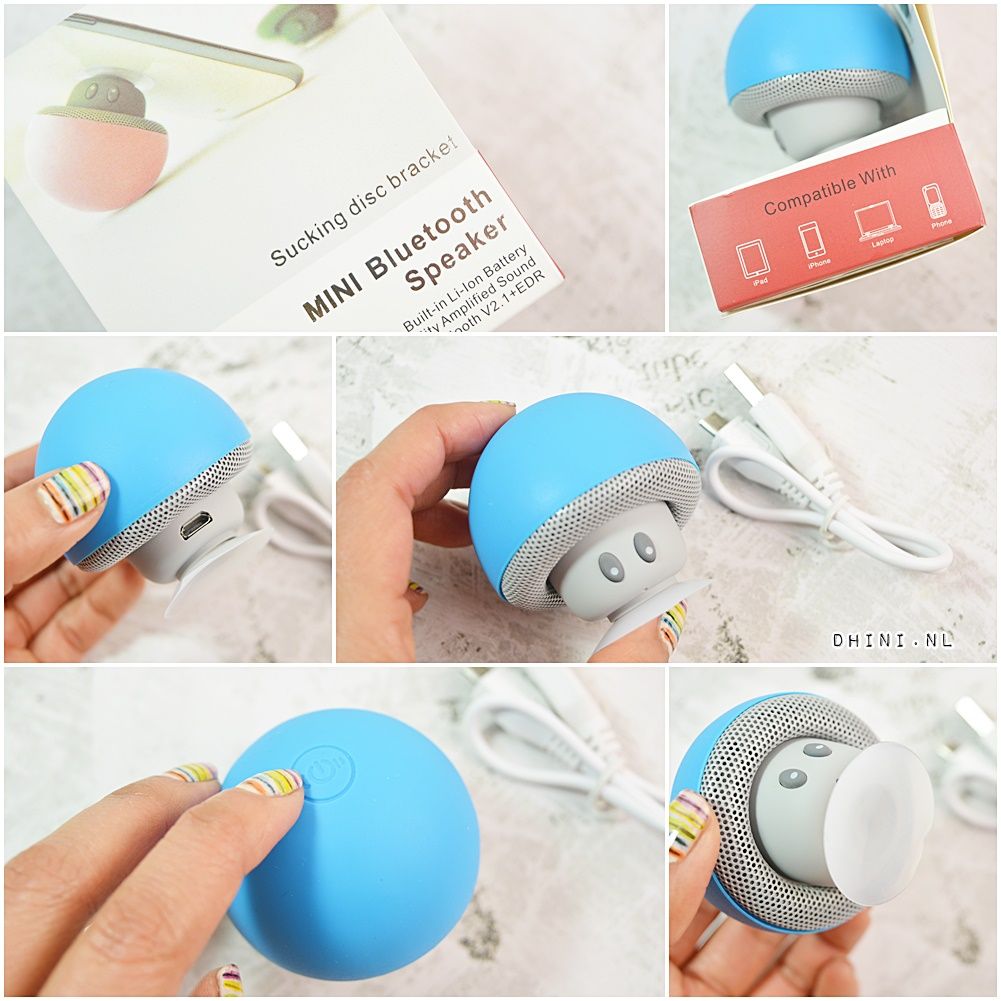 De speaker heeft een handige zuignap waardoor u het kunt bevestigen op verschillende oppervlakten. De verbinding is makkelijk via bluetooth. Wat grappig is dat deze schattige speaker heeft ogen en de oogjes zijn bediendingsknopjes om volume hard of zacht te zetten of verder naar volgende nummer. Ook handig dat een usb oplaad kabel is inbegrepen. Je hoeft dus niet andere USB oplaad kabel te gebruiken. Aan de bovenkant is er aan en of knopje. Aan de achterkant van de paddestoel vind je USB-poort. Oplaadtijd duurt ongeveer 2 uur en de batterij kan tot 4 uur muziek afspelen. De geluidje is prima voor kleine speaker.

Deze cute bluetooth speaker is geschikt voor smartphones, tablets, laptops of mp3/MP4. Er zijn in drie kleuren beschikbaar en hij kost €24,95. Meer accessoires zoals Lenskits, Touchscreen Handschoenen, Houders & Standaards op webshop telefoonhoesjestore.nl

Fijne dag en geniet ervan!
Dhini
Dit artikel bevat product(en) die ik heb ontvangen van een merk, PR of bedrijf.