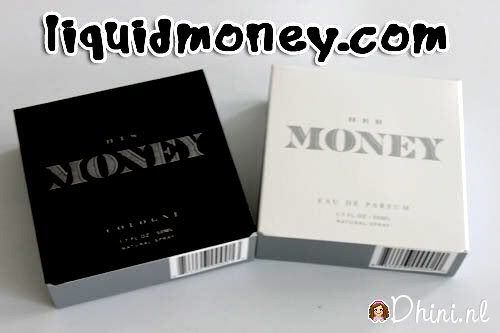 Liquid money! Wat is dat? Liquid Money is een parfume (leuk bedacht, vind ik). Toen ik dit las, ben erg benieuwd want ik heb altijd money nodig (wie niet he!). En ik wil natuurlijk ruiken…is dezelfde net als echte money of anders. En ook heel grappig is dat ze versnipperen Amerikaanse geld in de dozen gedaan hebben. Alleen jammer dat geen echt geld is. Zie hieronder… versnipperen Amerikaanse geld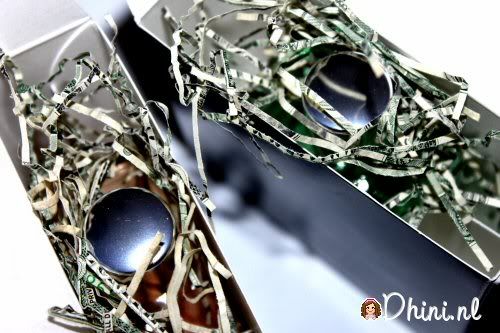 Er zijn twee parfumes voor dames Eau de Parfum en heren Cologne.
Wat zei Liquid Parfum over Eau de Parfume :
Her Money begins with the clean scent of freshly minted bills. Vibrant pink grapefruit and mandarin pick up the theme, joined by freesia, passion fruit, Hawaiian wedding flower, and a soft hint of melon.

Wat zei Liquid Parfum over Cologne :
His Money opens with the woody aroma of newly printed money. A bold fusion of fresh ocean breezes and bright citrus notes are joined by rosemary, grass, and precious woods. Apply to your skin to create your own personal scent of success. Masculine. Daring.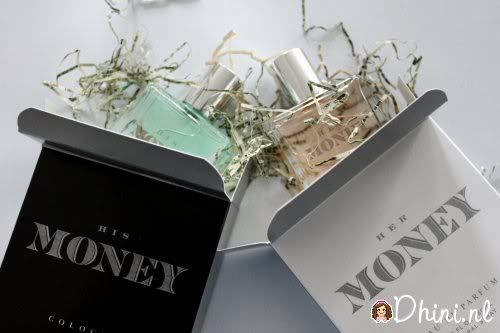 De parfume zit in simpele fles, vierkant met silver kleurtje dop. Voor dames is lichte orange kleur en voor mannen is liechte groene kleur. De geur voor dames is in het begint frish maar vervliegt snel en dan ik ruik het naar zachte mandarijn. Helaas is het niet my geur. Ik vind het niet echt wauw geur of bijzonder geur. Jammer..want ik verwacht het wel. Die voor mannen ruik ik zoals gewoonlijk mannen geuren, ook niet zo bijzonder, helaas is deze geur ook niet myn man geur. Deze geur is frisser en iets sterker dan voor dames. Maar ik wil toch liever de echte geld.
Je kan de parfumes bestellen op Liquid Money

Deze product/s heb ik gekregen voor review/swatches