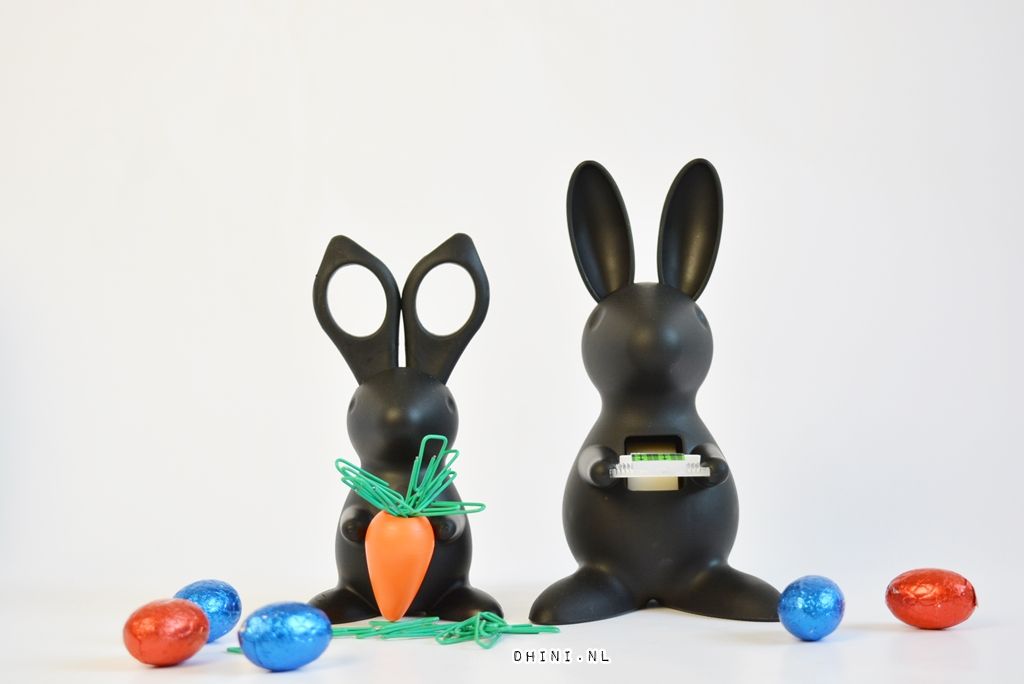 Pasen staat weer voor de deur en dat moet gevierd worden. Om te vieren laat ik in deze blog laat ik je twee schattige konijntjes zien. De konijntjes zijn niet alleen voor decoratie op je bureau maar ook handig. Weten jullie voor wat zijn ze? Lees je gauw mee

De konijntjes zitten in de doos met schattige konijntje plaatje. Op de doos staat wat informatie en instructie plaatjes, handig!

In de Qualy Desk Bunny schaar doos zit er een schaar en een zakje paperclips in. In de paperclips is er een wortel die magneet heeft zodat de paperclips kan vasthouden en op de konijntje buik goed geplakt. Wanneer je bij zijn oortjes pakt, komt er de schaar tevoorschijn. Hoe leuk is dit! Erg leuk staan voor op je bureau en erg handig ook.

Er zijn drie verschillende kleuren konijnen verkrijgbaar: wit, zwart of roze.

In de Qualy Konijn tapedispenser doos zit er een konijntje in en wat fijn is dat er een plakband meegeleverd.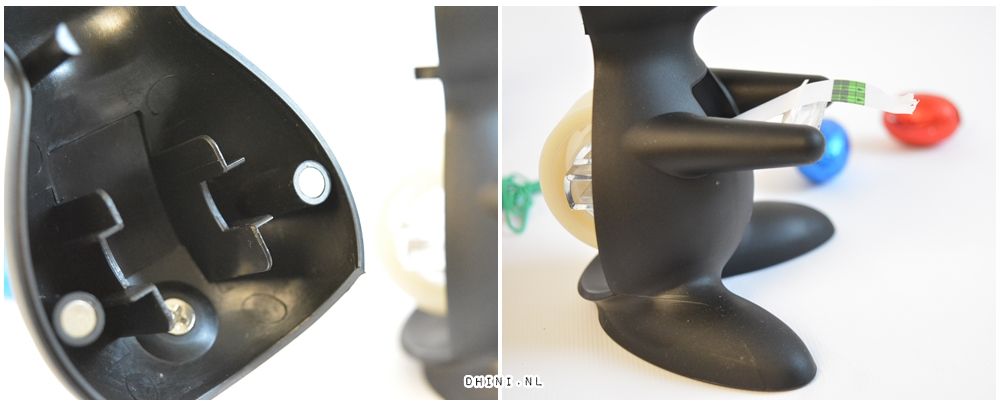 Dit Konijn plakbandhouder is licht van gewicht en het makkelijk om de plakband er in en uit te doen door middel van magneet. Het konijntje houdt het rolletje plakband stevig vast en je kunt een stukje plakband makkelijk kunt afscheuren.
Het Konijn plakbandhouder staat leuk op je bureau. Het konijntje is er in twee kleuren: zwart of wit.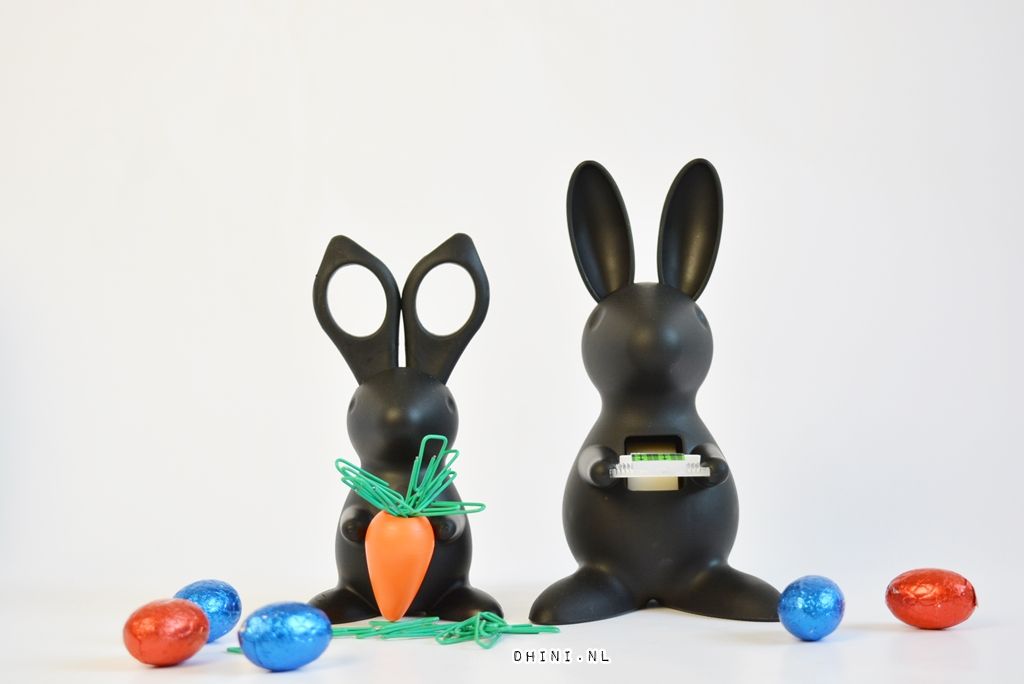 De schaar en plakbandhouder met konijn vormpje is gemaakt van metaal en kunststof. Superleuk om je bureau vrolijk te maken en ook handig. Leuk en originele gadgets voor je zelf of als cadeautje. Er zijn meer leuke soorten Paas spullen of je wilt liever deze schattige Konijn schaar en Konijn plakbandhouder kopen, kan je op online kopen bij Ditverzinjeniet.nl
Liefs,
Dhini

Volg jij mij al via Instagram, Facebook, Bloglovin, Youtube, Pinterest en/of Twitter?

Dit artikel bevat product(en) dat door bedrijf/merk is opgestuurd.