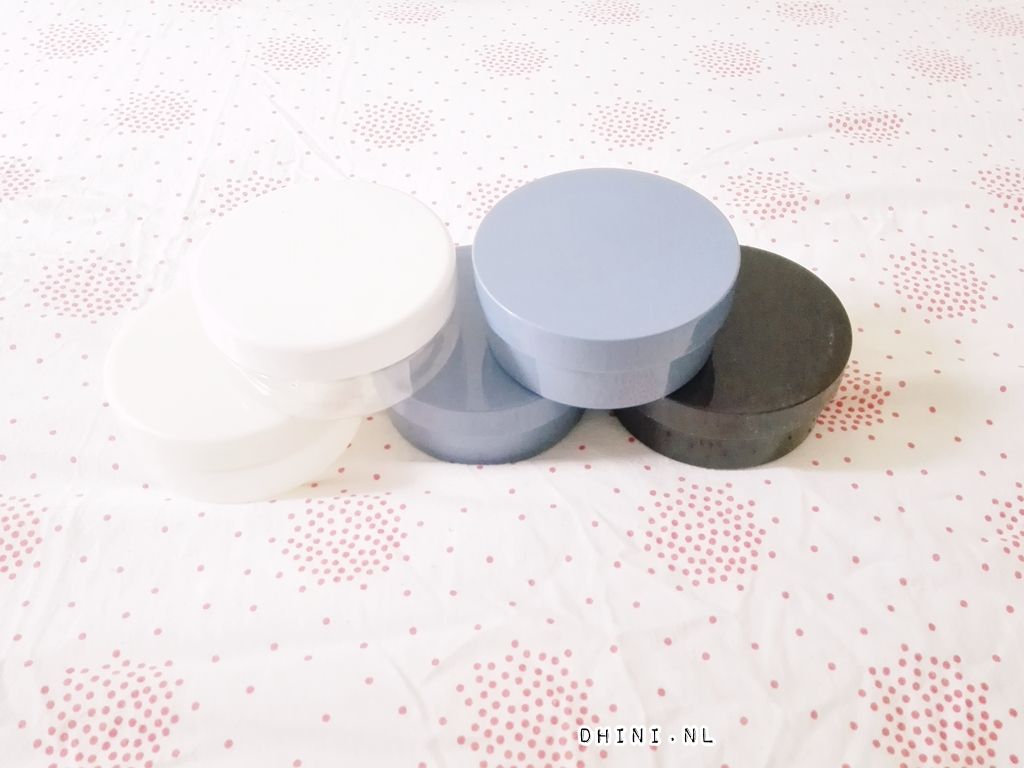 Ik kocht af en toe de body butter. Ze zitten meestal in potje. Hier liggen lege The Body Shop body butter potjes. Ik gooi ze niet weg want ik dacht dat ik ze ooit ga gebruiken. Ik vind zonde om ze weg te gooien want ze zijn best mooi potje. En toen bedacht me om mij zelfgemaakte armbandjes te verbergen. Maar …

Maar je kunt ze gebruiken voor andere dingen bijvoorbeeld zelf gemaakte body butter of scrub, zeep houder, lipstick houder. Hierboven een paar voorbeeld om iets te verbergen : voor sieraden (armbandjes, ketting, rings etc), voor lipticks/lipgloss, losse oogschaduws, dag/nachtcrème. Ik zet ze in de kast. Ok..misschien ziet ze er niet zo mooi uit net als dure opbergen beauty producten. Maar hé je kunt ze ook zelf versieren als je tijd hebt en creatief bent. En bovendien kan je je geld sparen voor andere dingen dan nieuw opbergen kopen.
Als toch jullie de potjes niet gebruiken, lijkt mij leuk zoals Lush doet. Bijvoorbeeld 5 mini lege potje van 50ml kan ruilen naar een product (van 30ml of 50ml ofzo), 3 potje van 200ml ruil in een product naar keuze.
Heb je misschien andere ideeen? Laat maar hieronder in de comment

Fijne dag en geniet ervan!
Dhini