Aaah het is leuk om iets te winnen, dank je wel Volgmama.nl dat ik gewonnen heb. Een paar dagen terug viel het envelopje op de mat met daarin VRgfits. Samen met mijn zoon ging ik het envelopje openen. Maar wat is VRgifts?

VRgifts (Virtual Reality) is de digitale berichten in 2D.

In plastic zitten er een VRgifts en een envelopje. De VRgifts bestaat uit een kartonnen bril en een downloadbare app.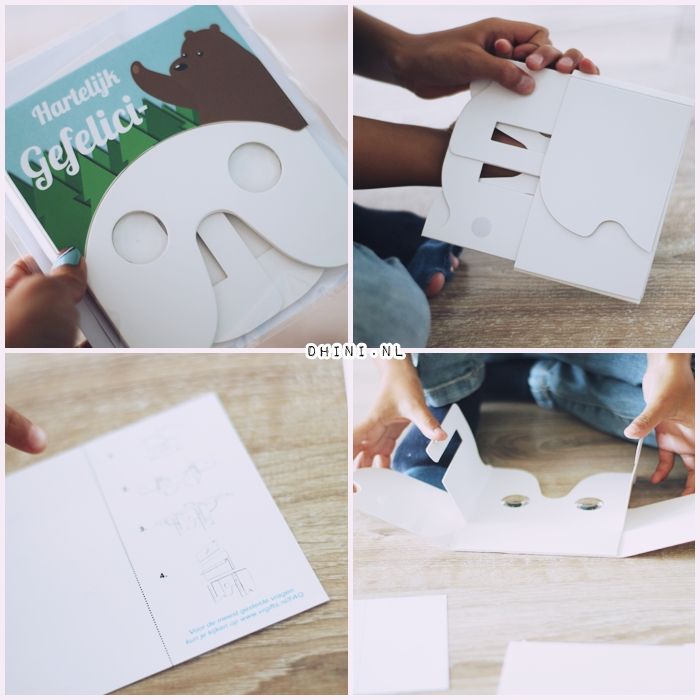 Zo simpel en gemakkelijk op te zetten. En daarna weer in elkaar te vouwen. De formaat is geschikt voor elk formaat smartphone. Er staan stappen op de kaart, alleen de afbeeldingen te klein, niet zo duidelijk vind ik persoonlijk. Van mij mag de afbeeldingen iets dik gedrukt. Vind je de filmpje hier de stappen hoe de VRgifts op te zetten. Wel Super handig dus.

Mijn smartphone Huawei P7 past er in. Zo easy erin doen en er uit te halen, alleen vind ik niet veilig voor smartphone want het zal per ongeluk gevallen, geen beschermen. Je moet dus de smartphone goed vast houden. Als je kind(eren) wilt ook meekijken dan moet je wel dat opletten zodat je smartphone goed blijft zitten.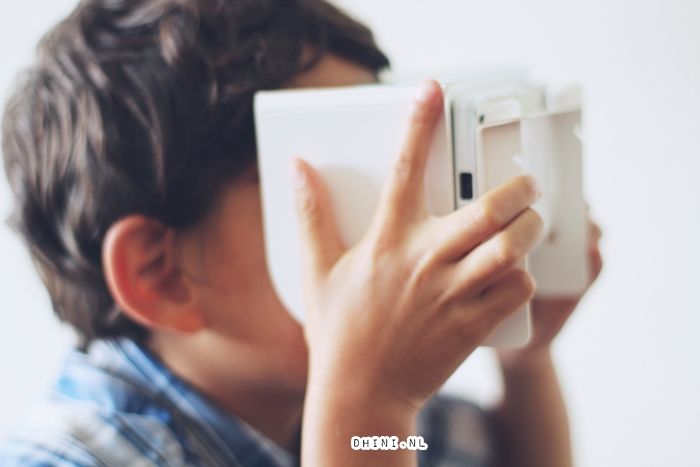 Dus ik zei tegen mijn zoon dat hij mijn smartphone goed moet vasthouden.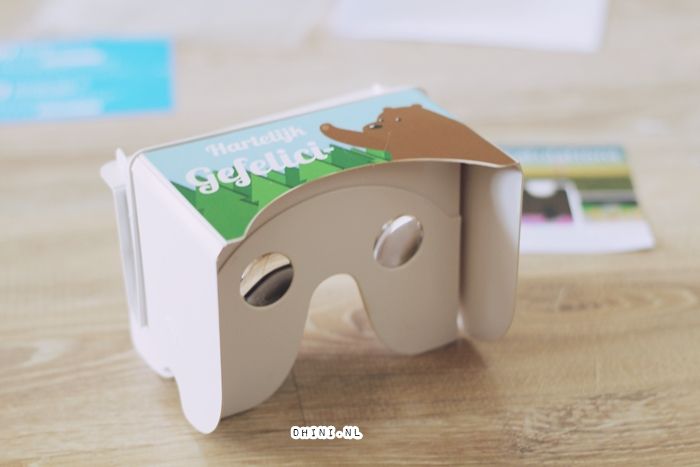 Ik heb voor VRgifts Gefeliciteerd gekozen. Leuk om te krijgen of te geven. Laat dus een leuke foto en een lief bericht voor de ontvanger achter! Je kunt kiezen een VRgifts voor verjaardag, Liefde en of Beterschap. Het kost €9,95
Ontvang je VRgifts al? Zo ja wat vind je?

Fijne dag en geniet ervan!
Dhini