hoi..hoi… Van mijn man heb ik camera tas (Media Markt) gekregen. En de camera rugzak heb ik Arjo vriendinnen heb gekregen toen ik jarig was als verjaardagcadeau. Ze vertelden mij dat Arjo alle camera spullen hoeft niet meer te dragen want je hebt nu een rugzak. Ik vind het wel handig vooral je veel in de nature wandelen of avontuur vakantie gaan. Maar om dagelijks te dragen…nee…best zwaar en dat nog geen inhoud.
En die van Arjo is goed om camera te beschermen maar niet stijlvol. Ik wil graag stijl camera bags en liever met lange hengsel en genoeg vakjes van buitenkant en binnenkant hebben!


Hieronder zijn de fashion camera bags and i want it so bad!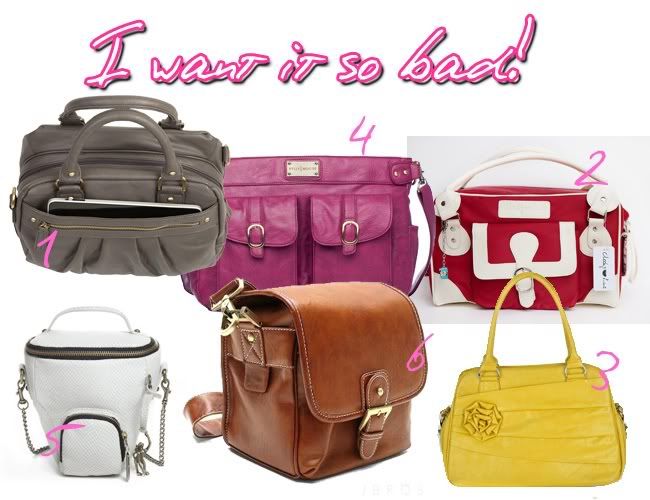 1. Kelly More Mimi Bag l Grey – $ 199.00 Handig met lange hengsel. Kelly more
2. Cheeky Lime Classic Bag Red – $98.00 woow..erg mooi vooral de binnenkant. Leuk printje! Handig met lange hengsel. Cheeky Lime
3. Jototes Rose – Marigold – $89 Ook er is een lange hengsel. Jototes
4. Kelly Moore Classic Bag | Rich Fuchsia – $ 199.00 Kelly more
5. Stylescrapbook camera bag Kipling
6. JBROS – US$72.00 (niet meer in de site) Yesstyle
Wat voor camera tas draag je?
Image brons from their websites