Vandaag laat ik jullie heel leuk actie genaamd SmartPrint. Deze ontwerpwedstrijd heeft door Smartphonehoesjes.nl gehouden. De deelnemers hun eigen oplage kunnen winnen. De drie beste ontwerpen krijgen hun eigen oplage in onze webshop en de uiteindelijke winnaar die de meeste likes heeft verzameld op zijn of haar ontwerp, wint een iPhone 6. De actie loopt deze hele maand.
Wat moet je doen :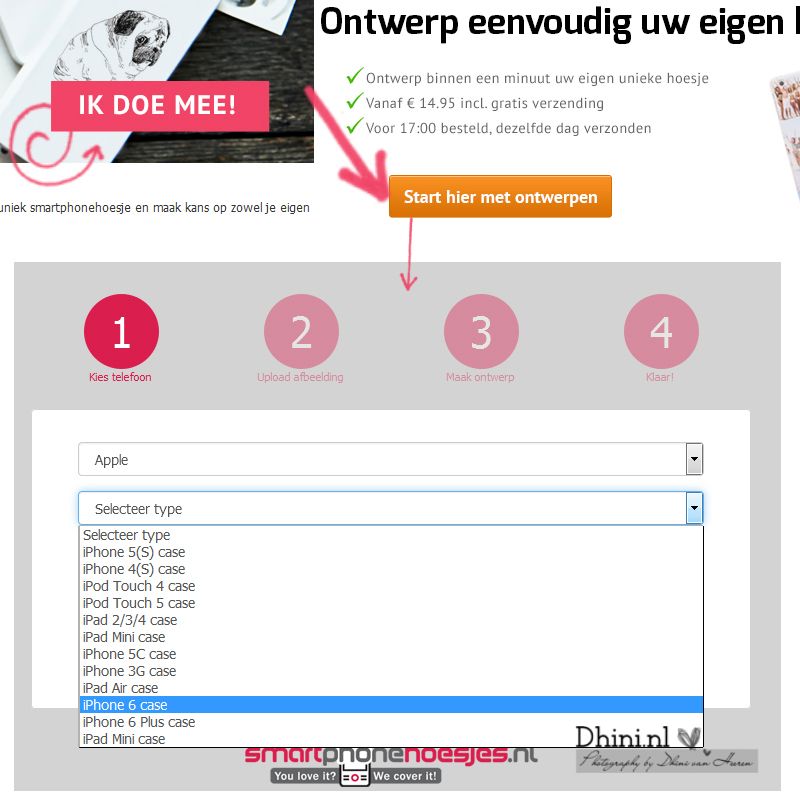 – Klik op "Ik doe mee" als je deze SmartPrint klikt
– Dan verder klik op "Staat hier met ontwerpen"
– Daarna kies "Apple" en "iPhone 6 Case" (LET OP : Alleen voor hardcase iPhone 6)
– En dan "Upload je eigen afbeelding"
– Voeg je ontwerp toe in de winkelwagen.
– Klik op "bekijk het hoesje hier" Daar vind je "unieke code" onder je ontwerp
– Deel en geef jouw unieke code door via het SmartPrint actiebericht op Facebook.
Ik heb zelf ook gemaakt en mij unieke code 960141 heb onder het actie bericht op SmartPrint actiebericht op Facebook gedeeld.
Hier is mij ontwerp en je mag hem like it natuurlijk – Thanks!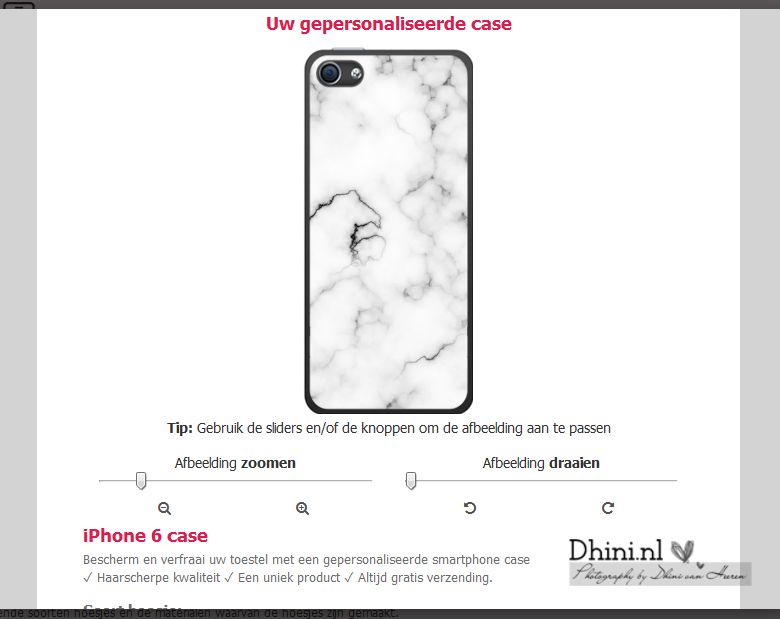 Als ze de drie laatste designs bekend gemaakt, begint de strijd pas echt! Degene van wie als eerst 100 hoesjes zijn verkocht via Smartphonehoesjes.nl, wint naast een eigen oplage ook nog eens een gloednieuwe iPhone 6 met daaromheen het zelf ontworpen hoesje.
Heb je al leuk eigen design in gedachte? Dus waar wacht je nog op? Grijp dan nu je deze kans! go to SmartPrint wie weet heb je gewonnen. Succes!