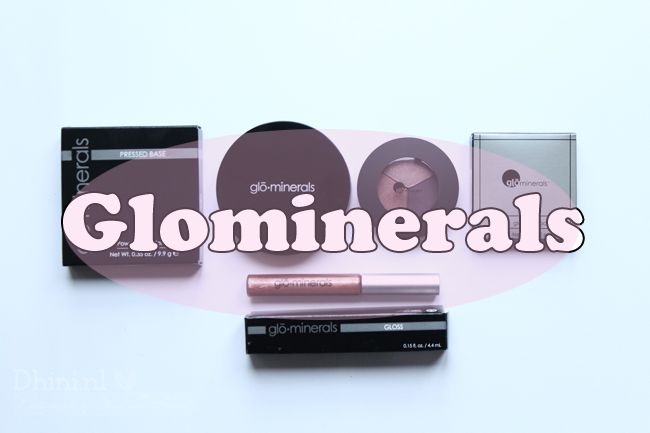 Soms is het lastig om vloeibare foundation te gebruiken vooral als je niet zo veel tijd hebt. En soms heb ik mijn gezicht niet zo vloeibare foundation nodig voor dagelijks. Bij Glominerals beauty producten zijn er poeder foundation genaamd Pressed base. Hier heb ik drie producten die ik ga vandaag reviewen.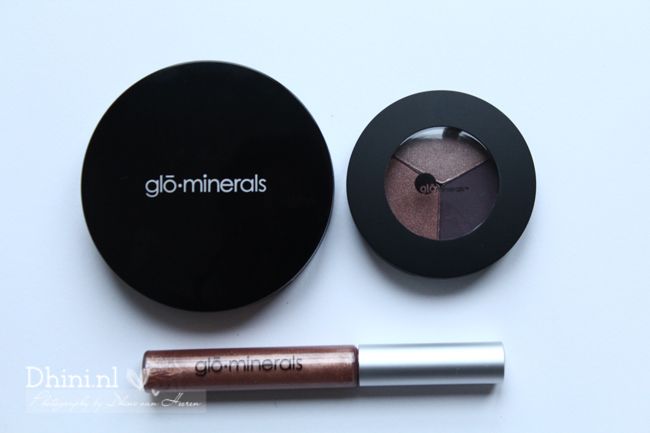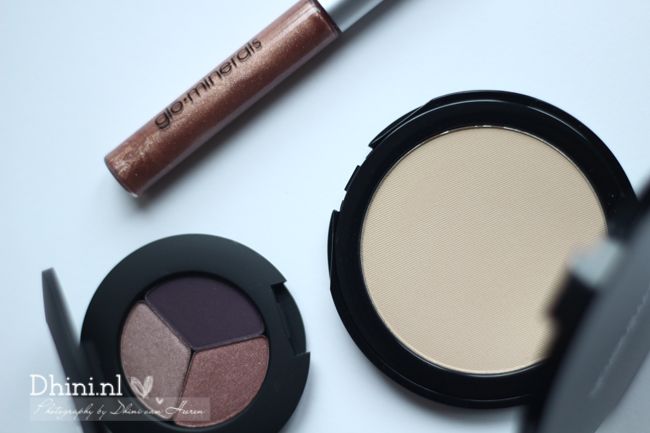 Glominerals Pressed base "Natural Medium", Trie eye shadow "Amethyst" en Glo gloss "Brown Sugar"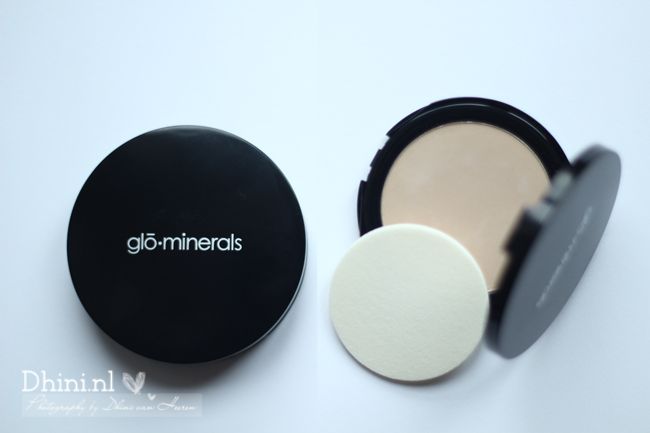 Pressed bade – Natural Medium (9.9g) €48
De verpakking : Straks in zwarte verpakking maar ziet er mooi uit. Er zitten een spons en een spiegeltje, handig kan je hem overal mee te nemen in je tas.


De ingrediënten


De poeder is fijn en genoeg poederig. Je kan met spons of met brush gebruiken. Af en toe gebruik ik de spons. Met brush of spons demp ik de pressed base op mijn gezicht daarna breng ik de primer aan. Het is ideaal als je een spray Hydration Mist hebt. Met primer is ook prima. Maar toch wil ik weten/hebben die spray Hydration Mist. Het dekt goed en mijn gezicht ziet er goed uit. Alleen de prijs aan de hoogte kant.
De kleur van de pressed base ziet er wit uit maar het valt het best mee want in de winter word mijn huid iets licht bruin. Maar als vloeibare denk ik dat deze kleur te wit zou zijn voor mij. Ik zou iets donker vloeibare base nemen.


GloEye Shadow trio – Amethyst (3.4g) €32 (single 26€)
De verapkking : Simpel in zwart doos met daarop doorzichtige deksel zo je kan de kleuren zien. Fijn!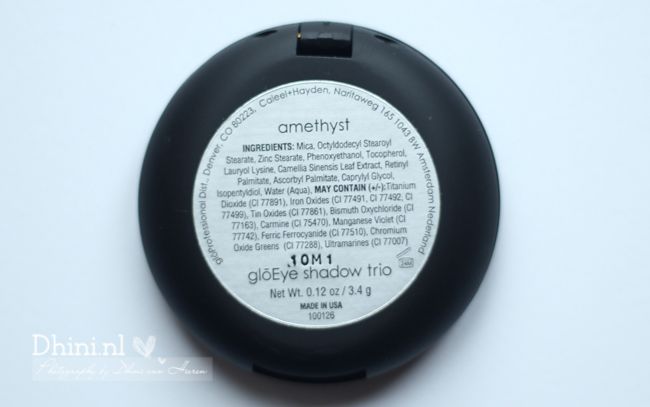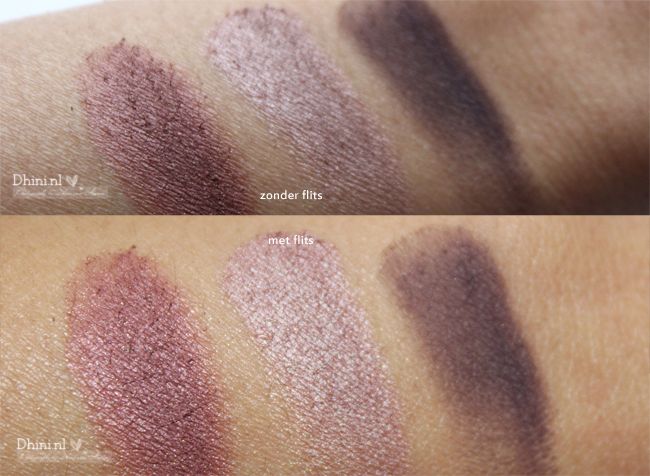 De oogscahduw is een beetje poederig maar neit storen tijdens aanbrengen. De pigmentatie vind ik heel fijn en de kleuren zijn ook mooi om basic look mee te maken. Het brengt makkelijk aan en het blend is ook fijn.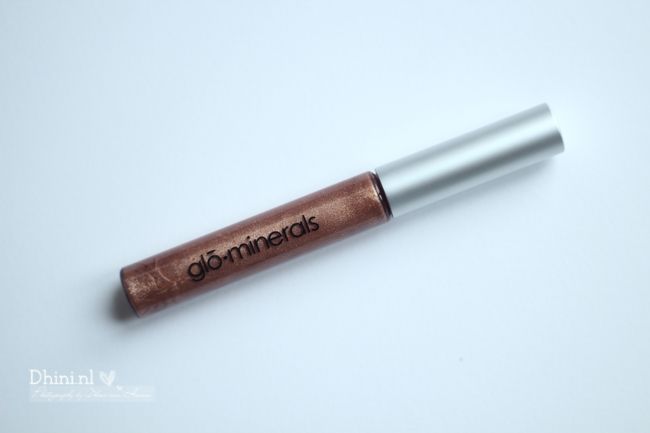 Lipglos – Brown Sugar (4.4ml) €20
De verpakking : Simpel doorzichtig met zilver dopje. Hier kan je direct de kleuren zien.



Hij heeft spons applicator. Het ruikt naar zachte zoet geurtje en het is niet storend. Het glos plakt niet en hij heeft mooi subtiele shimmers effect.

Alles op deze look gebruik ik van Glominerals producten, behalve de primer, eyeliner, eye primer en mascara.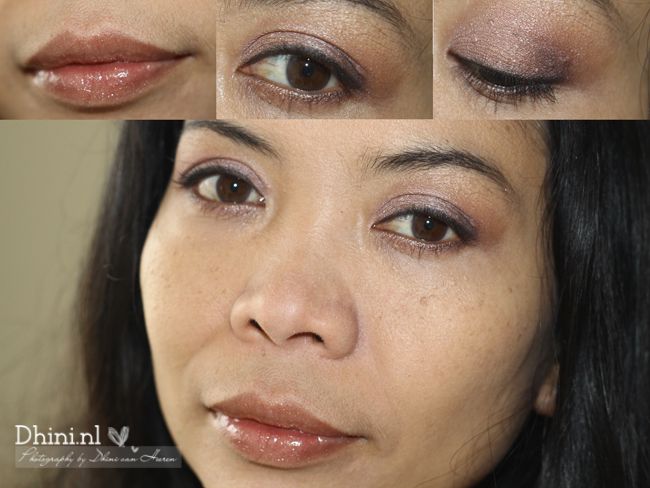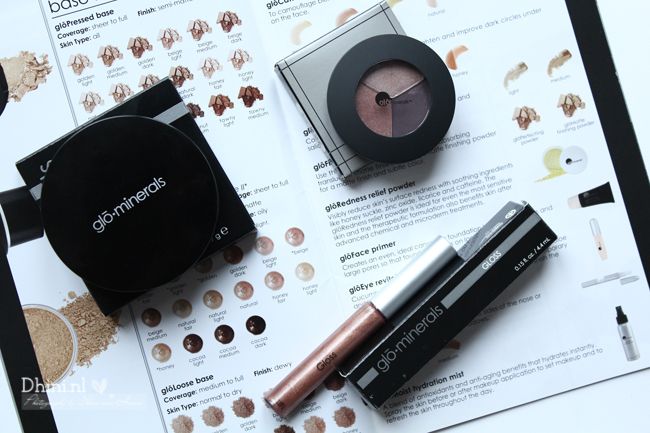 Ik heb een cataloog met Glominerlas producten. Ze zien er allemaal geweldig uit. De pressed base gebruik ik nu dagelijk. Snel, makkelijk en klaar ben je! Ja…omdat ik de laatste tijd niet zo veel tijd heb dus deze is prefect voor mij op dit moment. Nu wish ik dat ik een spray hydrating mist heb. Het lijk mij ook handig om ze samen dagelijks te gebruiken.
Voor verkooppunten ga naar Glominerals.be. Ben je bekend met Glominerals make-up en wat vind je?
Een of meerdere producten uit dit review/swatches zijn toegezonden door een PR bureau en een bedrijf