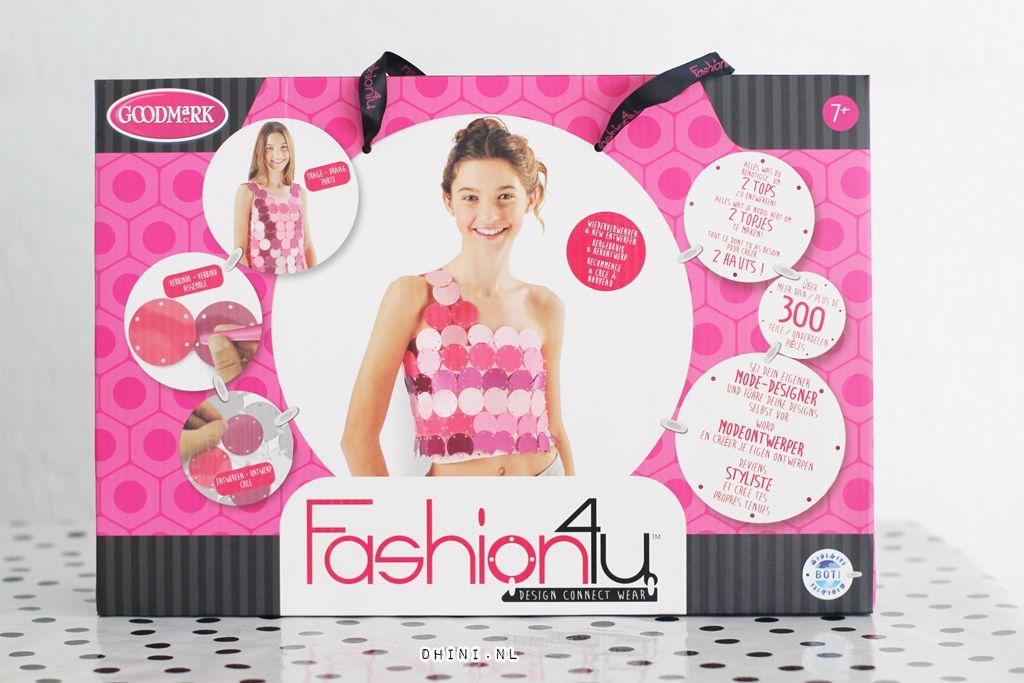 Het is tijd om te knutselen en vandaag kom je in de wereld van Fashion4U waar je je eigen creaties kunt samenstellen en dragen. Klinkt toch gaaf vooral voor meiden die van mode of fashion hou. Lees je verder voor meer informatie over dit knutselpakket

Fashion4U knutselpakket die ik kreeg, is in Pink variant. Zo zit de achterkant van de knutselpakket. Daar staat informatie wat je moet doen. Handig! Nu gaan wij zien wat zit er in de Fashion4U Knutselpakket "Pink".
Fashion 4U knutselpakket Hallo, ik ben Alice en ik wil modeontwerper worden, net zoals jij. Ik wil je graag laten zien hoe je mijn topje met één blote schouder maakt.

De inhoud van het pakketje :
– 1 Handleiding
– 2 topjes patronen
– meer dan 300 stukken/onderdelen
– 100 Verbindingselementen
– Verbindingsinstrument
Er zijn drie kleuren stukken/onderdelen "paars, roze en licht roze" en bij elk stukken/onderdelen zijn er twee zijdekanten "glimmend zijde en stofzijde". Let dus op dat de glimmende zijde naar beneden legt en de stofzijde naar boven.

De instructies :
– Leg je de patronen op hard oppervlak bij voorbeeld op tafel/floor.
– Leg je de stukken op het patroon. En zorg dat je de glimmende zijde naar beneden legt en de stofzijde naar boven.
– Als je alle stukken op de juiste plaats op patronen hebt gelegd. Het is nu tijd om de leukste namelijk kan je ze met elkaar verbinden met behulp van het verbindingsinstrument.
– Als alle stukken goed verbinden dan kan je je eigen top dragen. Hoe leuk is dat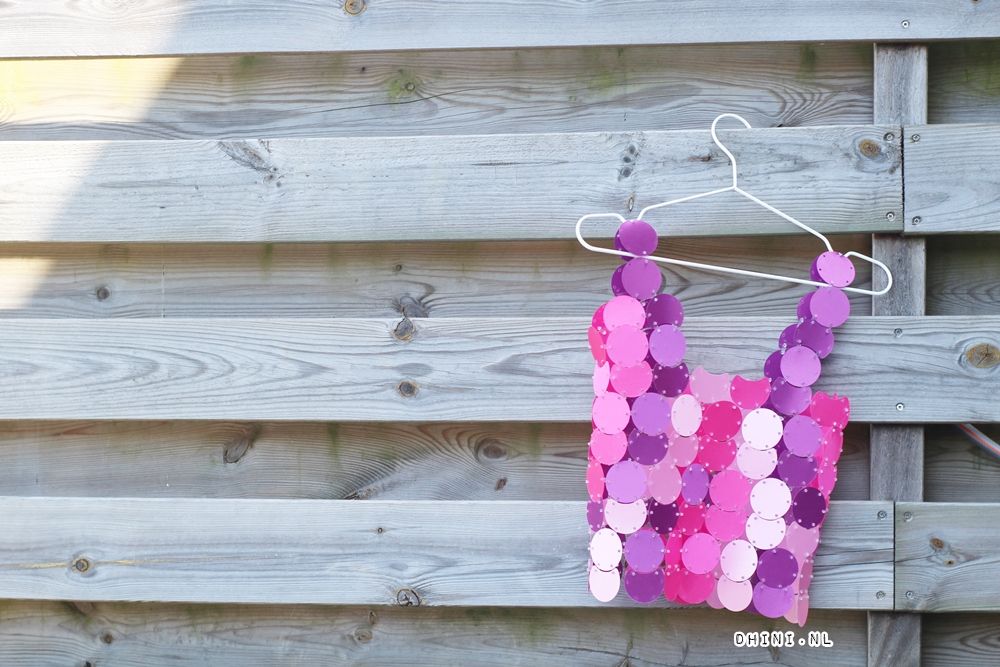 Heel erg leuk Fashion4U knutselpakket. Ook het is erg makkelijk om zelf te doen. In elk pakket zitten extra stukken, zodat je de maat kunt aanpassen naar je wens. Voeg gewoon een extra rij toe aan de zijkant. Echt superleuk zelf je eigen topje maken met Fashion4U. Fashion4U knutselpakket is voor meiden vanaf 7-12 jaar oud. Er zijn drie varianten beschikbaar "Pink, Shimmer en Denim". Superleuk voor je dochter of nichtje en ook erg leuk als cadeautje te geven. Shop je bij Intertoys, Bart Smit of Online
Liefs,
Dhini

Volg jij mij al via Instagram, Facebook, Bloglovin, Youtube, Pinterest, Linkedin en/of Twitter?

Dit artikel bevat product(en) dat door bedrijf/merk is opgestuurd. Dit artikel bevat een affiliate link. disclaimer