Vorige zaterdag ontving ik Eyeko graffiti eyeliner pen om te testen.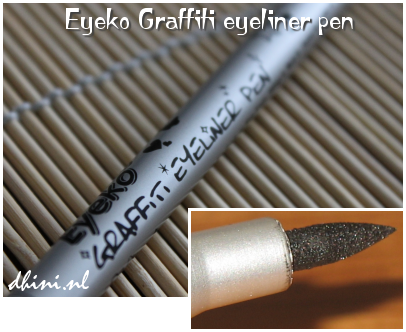 Zoals je ziet op de foto boven deze eyeliner is in stiftvorm en het ziet er makkelijker om aan te brengen. Deze eyeliner is net als een vloeibare eyeliner maar werkt iets sneller en ook makkelijker. Bovendien is het ook handig om overal mee te nemen of snel eyeliner aanbrengen als je haast bent.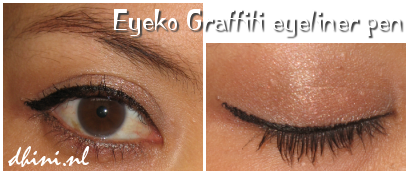 Deze eyeliner blijft lang zitten en dat vind ik persoonlijk erg fijn. Maar dont worry je kan de eyeliner eraf als je goed boenen (met water of met make up remover). Ben zelf tevreden met deze eyeliner :heart:
Je kan deze eyeliner bij Eyeko.com bestel. Het kost £5.00 (€6). Je kan deze code E101 dan krijg je Free Gifts en verzendkosten GRATIS
Hebben jullie ervaring met deze eyeliner? En wat vinden jullie?