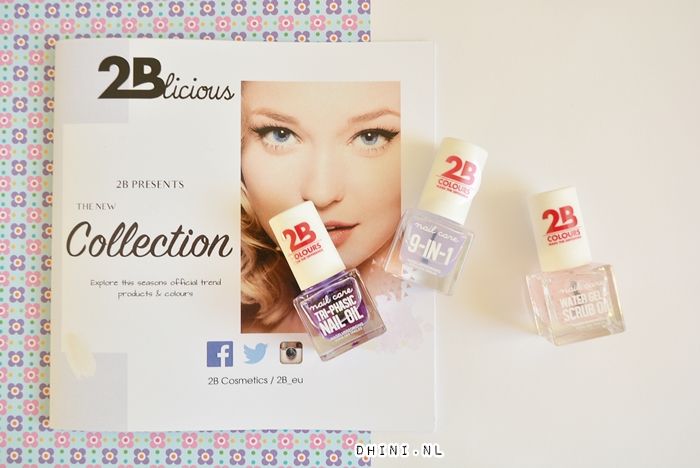 Een paar dagen terug heb ik een box vul met nieuw producten van 2B Cosmetics. En ik ben super excited en eerlijk wachtte ik op nieuw collectie van 2B Cosmetics. Eindelijk heb ik de box vul met nieuw collectie binnengekomen. 2B Cosmetics komen met aantal nieuw producten o.a. Nail care producten maar vandaag ga ik 3 nail care producten voor jullie reviewen.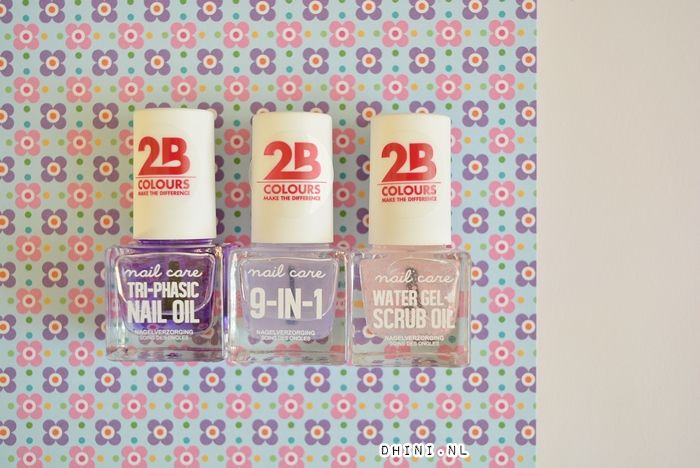 V.l.n.r. 2B Cosmetics Nail care : Tri-Phasic Nail Oil, Water Gel + Scrub, 9-in-1

2B Cosmetics Nail care : Tri-Phasic Nail Oil
De olie heeft aangenaam geurtje. In de fles zie je de olie paarse kleur heeft maar don`t worry op de nagels dat zie je niet meer. Even schudden voordat je hem gebruikt daarna kan je hem op je nagels aanbrengen. Ongeveer 10 tot 15 minuten laten intrekken. vervolgens verwijder je de nagelriemen en tegelijkertijd masseer zacht de olie op je nagels. Het werkt goed om mijn nagelriemen te verwijderen. En dankzij de aanwezigheid van jojobaolie en zwarte bessenolie zorgt deze formule voor een diepgaande hydratatie en voeding van de nagels en de nagelriemen.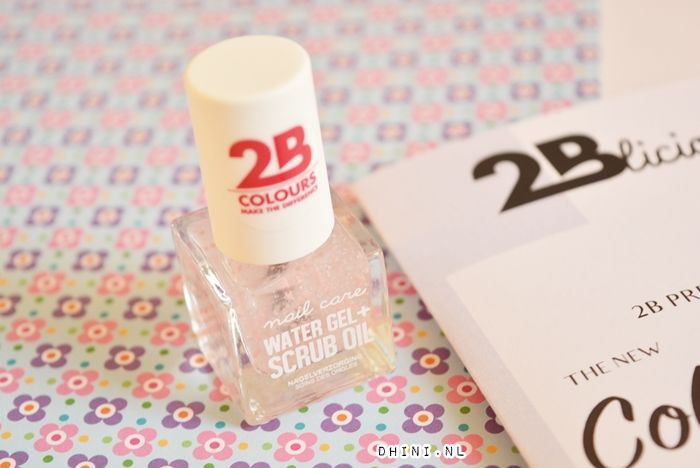 2B Cosmetics Nail care : Water Gel + Scrub
water gel + scrub is een gel op basis van aloe vera en bamboe de ervoor zorgt dat nagels en nagelriemen goed gevoed en gehydrateerd worden. In de scrub zitten er een kleine bolletjes in licht roze kleurtje. Alleen komt er de bolletjes weinig in. Met kwastje probeer ik de bolletjes er uit te krijgen. Ik breng de scrub op mijn nagels en masseer het met cirkelvormige bewegingen. Tijdens het masseren op de nagels en nagelriemen, breken de bolletjes en komt er vitamine E vrij en de aanwezigheid van aloë Vera heeft een verzachtende werking op mogelijke irritaties van de nagelriemen.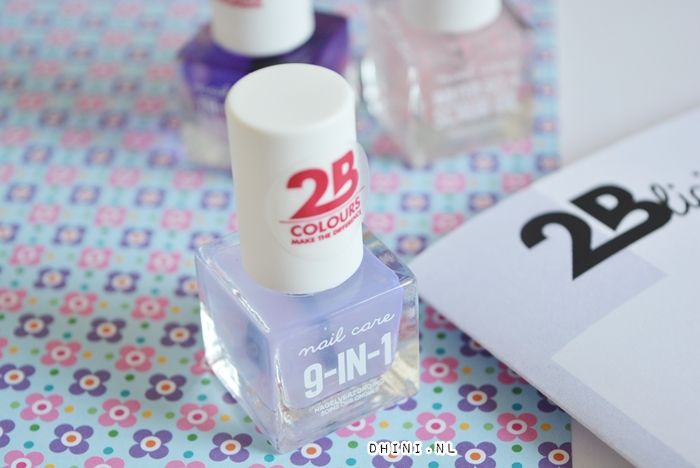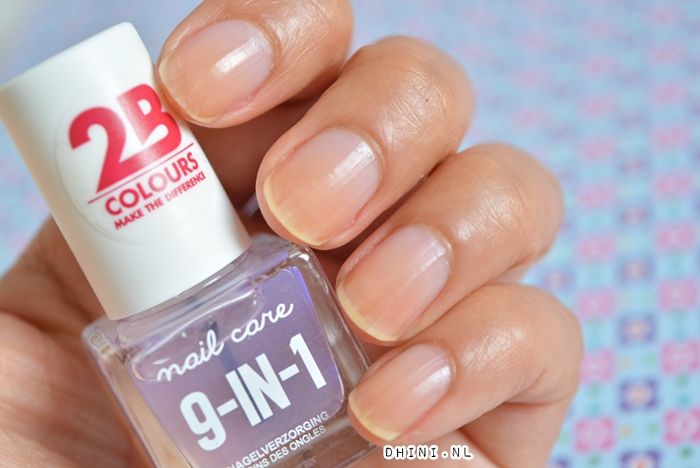 2B Cosmetics Nail care : 9-in-1
9-in-1 is een nail care die zorgt voor erg zwakke, beschadigde nagels en gele nagels. Ik heb gelukkig geen zwakke nagels maar af en toe beschadigde nagels. Deze dus is fijn om te hebben om mijn beschadigde nagels te herstellen. Mijn nagels zijn niet zo geel maar toch fijn om nail care product te hebben zodat mijn nagels blijven wit en deze nail care 9-in-1 bescherm tegen schimmelvorming. De textuur is fijn en het droogt snel.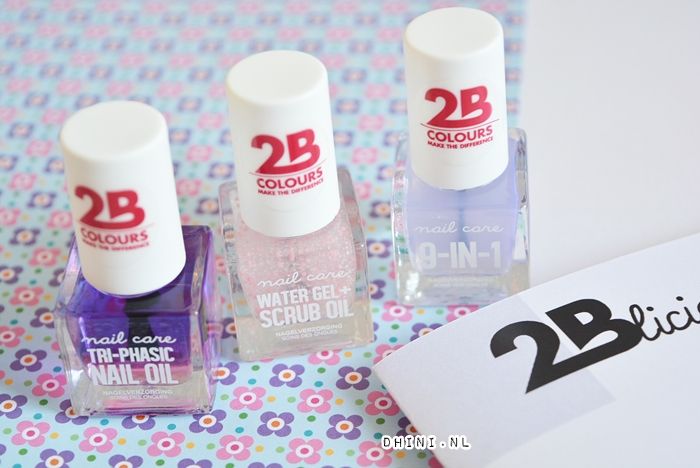 Alle drie nail care producten vind ik een fijne nail care die zorgt goed voor je nagels. 2B Cosmetics Nail care kost €2,99 per stuk.
Ingredienten van alle 2B Cosmetics producten vind je hier.
2B make-up producten zijn verkrijgbaar in Belgie bij Kruidvat, DI, Dreamland, Carrefour, Colruyt, Inno, Lediscount, Cora en Suprabazar of kan je terecht op 2B webshop makeuptouch.eu en 2B.eu
Welke van drie vind je echt nodig voor je nagels?

Fijne dag en geniet ervan!
Dhini

Dit artikel bevat product(en) die ik heb ontvangen van een merk of bedrijf.