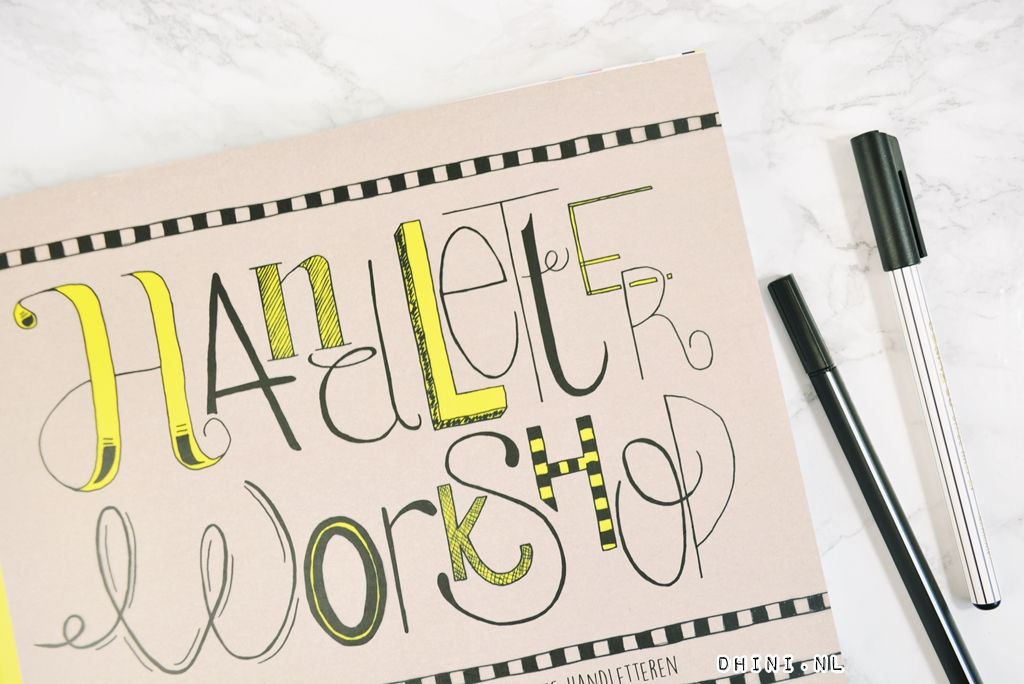 Handletter? Ik schrijf af en toe bijvoorbeeld boodschappenlijstje of formulier invullen. Maar vroeger was ik een beetje creatief in mij vrije tijd of als ik zicht verveelde dan tekende ik op papier, gewoon abstract letter, klein of in groot formaat. En ik heb er zin om weer af en toe creatief te zijn bijvoorbeeld creatief met handletter. Laatst ontving ik een boek "Handletter workshop" en vandaag hieronder blog over en mij creatie laten zien. Lees dus mee


In het Handletter workshop boek vind je allereerst de inhoud en informatie over welke spullen wat je nodig hebt. Daarnaast zijn er veel mooie voorbeelden en de schetspagina,s om je eigen unieke lettertypes te cree¨ren. Maar ik oefen op printpapier en eerst met potlood daarna gebruik ik stabillo line pen, alleen de zwarte kleur. Maar je kunt ook natuurlijk verschillende kleuren gebruiken.
Hieronder zie je enkele bladzijdes uit het boek :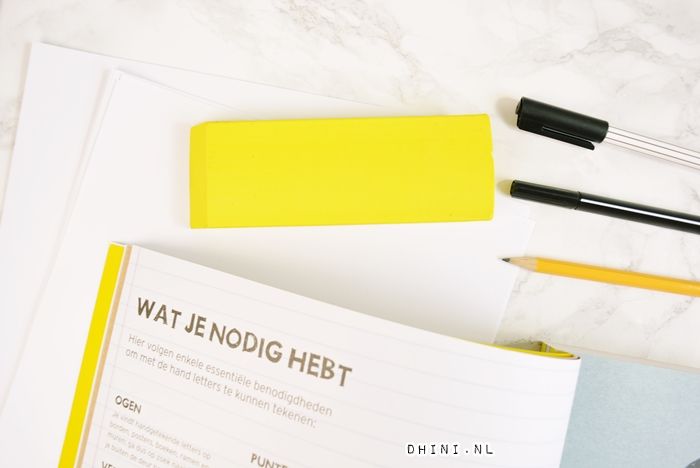 Wat heb je nodig :
– Ogen
– Hand
– Papier (Om te beginnen/oefeningen gebruik printpapier maar je kunt ook op otitieboekjes (oud of nieuw wat je wilt)
– Potlood, pennen, gekleurde pennen
– Puntenslijper
– Gum
– Verbeelding
– Oefeningen
Hieronder mij handletter creaties op printpapier en kaarten :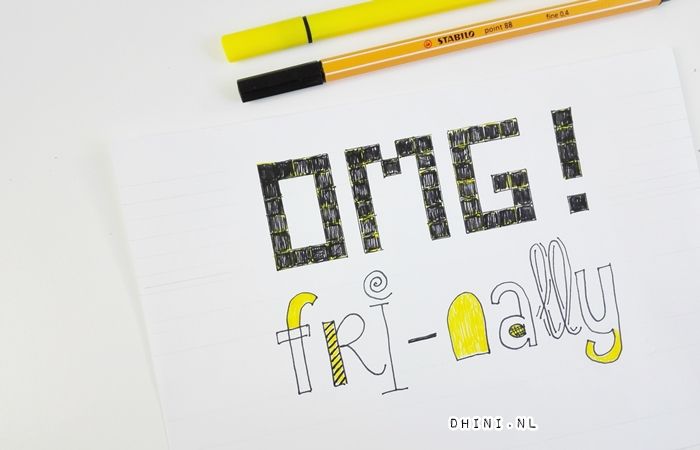 In 'Handletter workshop' vind je meer dan 50 inspirerende en uitdagende opdrachten. Je kunt je handletter creatie gebruiken voor kaarten, posters, t-shirts of zelfs tatoeages bijvoorbeeld. Handletter Workshop boekje is hier te bestellen voor €14,99.
TIP Leuk als Sint/Kerstcadeau
Handletter workshop / Uitgeverij BBNC / ISBN: 9789045320540
Creatief / heeft 96 pagina's / paperback

Fijne dag en geniet ervan!
Dhini

Dit artikel bevat product(en) die ik heb ontvangen van een merk of bedrijf. Dit artikel bevat een affiliate link. disclaimer